- Senators are debating whether the Bataan Nuclear Power Plant should be revived or completely shut down
- Some senators agreed to the plan due to the insufficient supply of energy in the country
- On the other hand, other senators opposed the idea because the plant is located at a geological fault which may cause extreme damage to the entire Luzon island
The possibility of the reopening of the Bataan Nuclear Power Plant is an ongoing debate in the Senate as Senators expressed their opposing positions on the issue.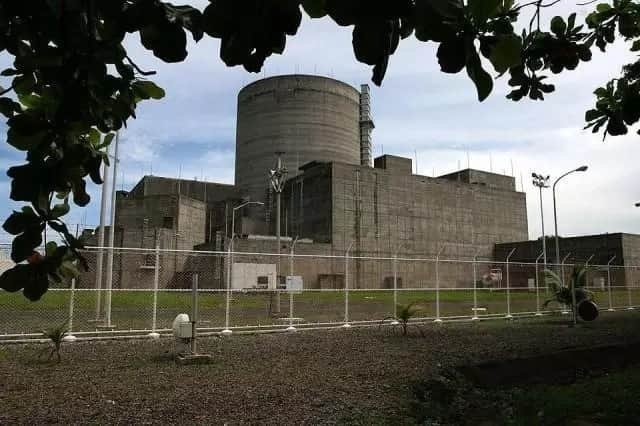 Considering the country's heavy dependence on fuel and energy, BNPP's revival may ensure the long-term supply of energy in the country.
Energy Secretary Alfonso Cusi, during hearing of the Senate committee on energy Wednesday, agreed to revive the 620-megawatt nuclear plant and further stated that it is safe for use.
"I have a bias. If I will make a decision, I will open it but it's not for me to decide, it's for the country to decide," said Cusi in the hearing.
READ ALSO: Cayetano blames De Lima, CHR for international outcry vs Duterte
Aside from ensuring the energy committee that BNPP will give the country sufficient supply of energy, it would also increase the power reserves and would also lower the risks of placing many regions in the country under yellow and red alerts.
"What we are trying to do is to have that reserve. We have to make that as a policy. Is that 5 percent pf the demand, 10, 15, or 20 percent? Napakanipis ng reserve. Pag nakuha 'yun, we would have a stable supply. Yung yellow at red alert, hindi na pangangambahan ngayon 'yun," he added.
(The reserve is insufficient. If we open BNPP, we would have a stable supply. The yellow and red alert would not be a concern anymore.)
READ ALSO: Grace Poe describes Bato as 'trustworthy, sincere;' FIND OUT why
However, Senator Sherwin Gatchalian, acting chairman of the energy committee, opposed the revival of it and said that it needs funds amounting to $1 billion in order to refurbish the power plant. Such funds would be more useful in other projects according to Gatchalian.
Gatchalian also pointed out that the entire Luzon island would be put at risk because the plant is located at a geological fault and it is also outdated.
"At this point our country simply has not developed the necessary technical expertise to operate BNPP or any modern nuclear power plant is a safe and cost-efficient manner," explained Gatchalian.
READ ALSO: House of Representatives are NOT PRIORITISING traffic crisis, says Poe
On the other hand, Senator JV Ejercito voted in favor of the revival of the plant because it would serve as the cheapest source of energy in the country.
"I was surprised that this is really in a very good condition. It's owned by the taxpayer. Ang sa akin lang (For me), why don't we reconsider using it? It's an asset worth billions and that's just sitting there," defended Ejercito.
Senator Richard Gordon also agreed with the plan, stating that the option is worth considering due to the country's energy demand.
"I don't care if nuclear is unpopular. Ang importante satin dito, malaman nating mga senador ano ba ng down the line? (The important thing for us is to know the down the line.) You have a plethora of options. What are we doing to get power," inquired Gordon.
Meanwhile, Senator Nancy Binay stressed that the DOE should make its final decision now, whether it should be reopened or completely shut down.
Cusi said that the energy department is studying all options available to them since oil, diesel, natural gas, and coal are finite sources.
Source: Kami.com.ph