9 Craziest Baron Geisler moments caught on video
EDITOR'S NOTE: This column contains themes, language and images that may not be suitable for minors. Parental guidance is strongly advised.
Baron Geisler is one of the most divisive and controversial personalities in Philippine showbiz. He has been described as crazy, unpredictable, unhinged and a disaster. Others find him to be extremely funny, amusing, entertaining and talented.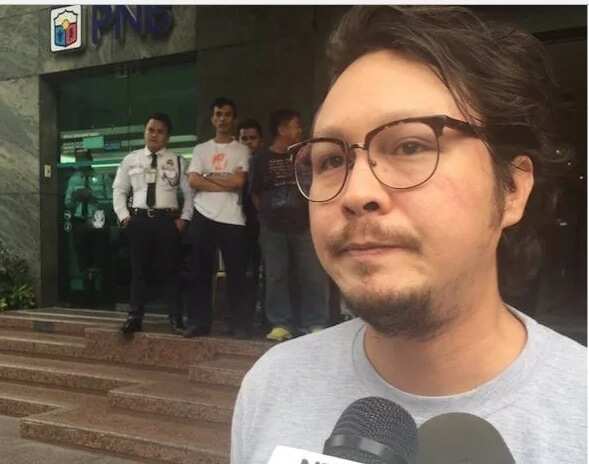 Whatever your opinion of Baron Geisler is, it would be difficult to deny his star power and his impact on Filipino pop culture. Here are some of the craziest and most iconic Baron Geisler moments caught on video.
READ ALSO: Baron Geisler takes DRUG TEST; is he positive or negative?
Baron Geisler behind bars
In 2012, Baron Geisler was arrested for doing a typical Baron Geisler move: he tried to wreck his neighbor's sari-sari store and punched him in the face in the presence of a 3-year-old child.
Baron Geisler goes wild outside a bar
A few years ago, a video of Geisler went viral, showing the actor challenging someone to a fistfight, saying foul words, and making obscene gestures in front of shocked men, women and children around the area.
Baron Geisler beats up a student
How would a normal person react if he experiences some delays during a student production? He would probably be frustrated, complain a little bit, but then later accept that things just go wrong sometimes.
But Baron Geisler is anything but normal. Be ready to take a beating if you mess with this actor's schedule.
Baron Geisler vs Kiko Matos in a bar
This viral video shows a different side of Geisler, who can be seen trying to shake hands with indie actor Kiko Matos after arguing inside a bar. As the two actors shook hands, Matos throws a sneaky punch on the unsuspecting Geisler. Chaos erupts.
READ ALSO: Baron Geisler challenges DU30's son to a drug test; what he said will make you mad!
Baron Geisler kisses Matos on the lips
As we all know, the infamous bar brawl of Geisler and Matos led to a mixed martial arts fight between the two. During a press conference for the fight, Geisler decided to make obscene gestures, say foul words, and kiss his rival on the lips.
Baron Geisler vs Kiko Matos MMA match
The MMA fight between the two actors became the talk of the nation. The fight itself was amateurish but bloody and entertaining. The fight ended in a draw and the actors have decided to end their rivalry.
Kalye basketball
After dabbling in mixed martial arts, Geisler decided to try his hand on playing basketball. Most showbiz personalities would go to a basketball gym with better security to play the sport. But Geisler is not your average showbiz personality. If he wants to play basketball, he will do it on a street with a bunch of strangers and without security.
Baron Geisler challenges Baste Duterte to take a drug test
Lots of people are scared of messing with President Rodrigo Duterte due to his aggressive stance towards criminality. Geisler is not one of those people.
He recorded himself daring the President's youngest son to take a drug test and prove that he is no addict. Talk about crazy.
Baron Geisler sings a love song
As mentioned earlier, Geisler can be a talented artist when he wants to be. A video of the actor singing "Can't Help Falling in Love" made believers out of his detractors.
Disclaimer: The views and opinions expressed in this article are solely those of the original author. These views and opinions do not necessarily represent those of Kami.com.ph, its editors, or other contributors.
READ ALSO: VIDEO: Baron and Kiko locked lips again during Dutdutan!
Source: KAMI.com.gh