– Seal was chased by 12 orcas also known as killer whales
– Almost doomed to death he spotted a tour boat and jump onto it
– Whole extraordinary situation was filmed and later published on YouTube
YouTuber Kirk Fraser recently published a video of a really remarkable event, as he was sailing on a tour boat along the coast of Vancouver Island, Canada they spotted a lot of killer whales. There were 12 of them or so and they were hunting a sole seal, who managed to jump onto the boat and save his life.
READ ALSO: This insanely cute video of a baby bear meeting a deer will make you AWWW!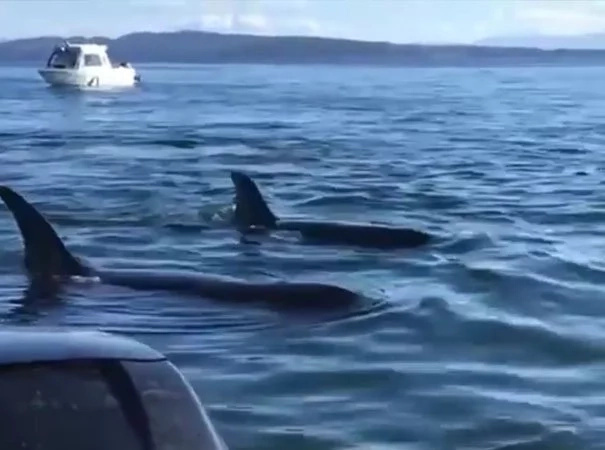 But killer whales didn't leave their prey alone, they chased the boat farther and farther. Several times this adorable seal already thought he's already in safety and went back to water, but promptly understood his mistake and got back on board, because large shadows would appear here and there into water.
READ ALSO: Is it a good idea to bring a lion to the TV-show? Apparently not...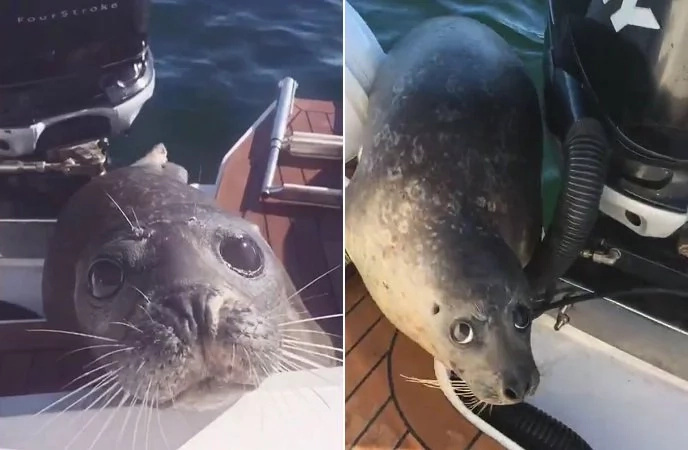 Tour guide Nick Templeman, who is extremely experienced in the matters of sea and has been whale watching for 20 years admits he had never seen such an extreme orca hunt before.
After about half-an-hour of chasing the boat group of killer whales gave up and seal was finally safe to come back to water.
'The seal took a few minutes, went into the water, hesitated around the engines and then left' — said Nick.
Tourists where cheering and lovable seal got back to his own business safe and sound.
– Kami Media
RELATED: Passionate dog won't leave his lifeless soulmate, tries to revive him
Source: Kami.com.ph