- A human trafficking operation tricked 15 Filipinas into thinking they were getting jobs in Dubai
- The group was arrested in Malaysia while waiting for their trip to Dubai
- The embassy has extended their help and has reassured everyone that they are in better condition
The Philippine embassy has revealed that fifteen Filipinas who were tricked into illegally entering Malaysia via illegal recruiters have been sentenced to 6 months worth of imprisonment by a Malaysian court. In addition to this, they were also fined RM 4,000 (P46,000).
This issue was brought to light through the family of Eleonor Baltazar, who is one of the 15 alleged victims of human trafficking. They described her situation in prison as "horrible," and said that she was suffering from "subhuman treatment" behind bars. The family explained that another overseas Filipina worker, who was freed from the same prison, approached them and told them about Baltazar's ordeal.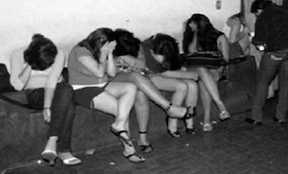 Embassy officials in Malaysia explain that apparently, the Filipinas were offered jobs in Dubai by someone named Flordeliza Flores Eborde, whom the group referred to as "Ms. Venus." They were told to assemble at Brooke's Point in Palawan, and from there they were transferred to Mapun, Tawi-tawi through motorboat. From this point, the Filipinas travelled to Sendakan, Malaysia, on a boat.
READ MORE: These women were told they will become models, but end up as sex workers
They were then arrested in their hotel while they waited for their transfer to Dubai on July 20.
According to the embassy, on August 17 the Sandakan Magistrate Court convicted and sentenced the group to six months' worth of imprisonment, starting from the date of their arrest. If they do not pay the fine, they are obliged to serve an additional 4 months in prison.
The embassy is providing legal assistance to the victims in order to reduce their prison time, and has confirmed that Baltazar - as well as the other Filipinas - are in better condition. While Baltazar will serve her sentence until May 9, 2017, she will be qualified for early release by February 10 if she exhibits good behavior.
READ MORE: Mom bartered 11-year-old daughter for heroin
Stay alert
The embassy has warned everybody to be wary of this increasingly occuring modus, wherein Filipinos are taken into Malaysia illegally via Western Mindanao.
The embassy believes that this is due to the implementation of stricter anti-trafficking measures at the Ninoy Aquino International Airport, as well as other airports around the Philippines. The measures force illegal recruitment syndicates to move their operations to Zamboanga or Tawi-tawi, where recruits are sent to Sabah because it is the entry point to Dubai or other countries.
READ MORE: Pinay tried to use bogus passport to bring her child to the Philippines
They warn Filipino job seekers to look out for such schemes, else they "risk apprehension by Sabah authorities for unauthorized entry or fall victim to sex and other traffickers along the way."
Source: Kami.com.ph