- Ombudsman Conchita Morales was awarded the prestigious Ramon Magsaysay Award
- The Supreme Court, through Chief Justice Lourdes Sereno, congratulated the former SC Associate Justice during the initial oral arguments on the petition to prevent the burial of Marcos at the Libingan ng mga Bayani
- Morales gave recognition to the hard work of the staff at the Office of the Ombudsman in making the award possible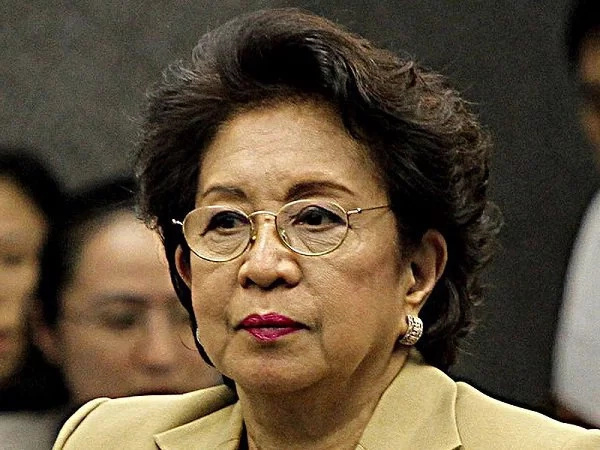 Hailed as the only Filipino to receive the prestigious Ramon Magsaysay Award for this year, Ombudsman Conchita Carpio Morales, graciously revered the congratulatory remarks given to her by the Supreme Court.
"We congratulate you madam Justice, Ombudsman Conchita Carpio Morales," said Supreme Court Chief Justice Maria Lourdes Sereno during the en banc session on Wednesday.
READ ALSO: President Duterte says he won't declare martial law
Morales appeared in the session as a resource person during the first day of the oral arguments on the petitions opposing the burial of former President Ferdinand Marcos at the Libingan ng mga Bayani.
"I want to congratulate my kababayan," manifested Supreme Court Associate Justice Diosdado Peralta, who, like Morales, is also from Ilocos Norte.
"For the record, Justice Peralta is making a special congratulations for you but that goes for all of us here [in the SC] actually," the Chief Justic said.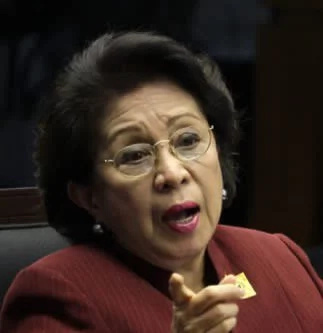 Ombudsman Conchita Morales was a former Supreme Court Associate Justice, and was chosen by the Ramon Magsaysay Award Foundation as one of the six recipients of the Ramon Magsaysay Award due to her "moral courage and commitment to justice."
READ ALSO: Duterte prays for Mary Jane Veloso
Aside from her moral courage, the Foundation also gave due recognition to her "diligence, vision and leadership." They also emphasized Morales' "example of incorruptibility" and that she was able to exhibit "the highest ethical standards in public service."
Morales was very magnanimous in praising the staff comprising the Office of the Ombudsman, giving recognition to their contribution.
"In choosing me as an awardee, the Foundation is also honoring the men and women of the Office of the Ombudsman who have faithfully toiled and persevered with me in our shared commitment to excise the cancer of corruption that has afflicted our country for decades," said Morales.
The Ramon Magsaysay Award is said to be the Nobel Peace Prize of Asia.
READ ALSO: Duterte orders PNP, AFP not to arrest Misuari
Source: Kami.com.ph