– A Belgian research team at the University of Ghent came through with the breakthrough
– The machine uses solar power and special membrane
– Now they want to build more machines at stadiums, malls and other places
The miracle machine consists of a solar-powered boiler and a membrane which turns urine into drinking water and fertilizer - from there, recycled water is used to make beer.
READ ALSO: 6 disgusting videos of what youtubers have done to McDonalds
A recent #peeforscience project saw one such machine deployed for use by revellers at a music festival in Ghent. An impressive 1,000 liters of water was recycled from the urine collected.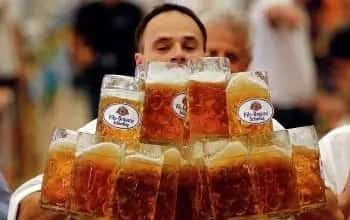 Now, according  to RT, there are plans to install more of these machines at football stadiums, shopping malls and airports as the project is rolled out.
It's interesting how many people would like to drink such an unusual beer?
READ ALSO: Jonah Hill was hospitalized after snorting fake cocaine on set
READ ALSO: Cara Delevingne caught partying with naked men on her b-day
Source: Kami.com.ph