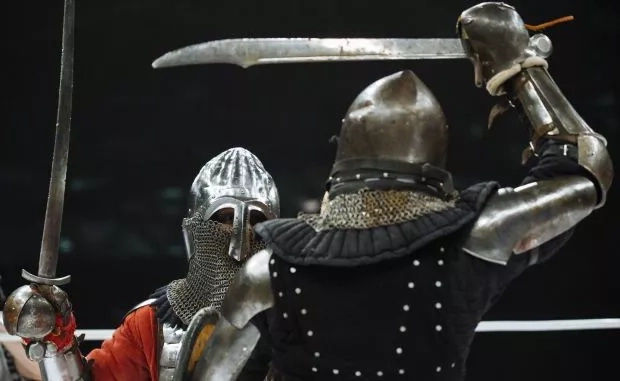 - Professional Knight Fighting is a new sport that's been on the rise since being first introduced by M-1 Global
- The sport is exactly what it sounds like: two men clad in armor, swinging swords and shields at each other
- The following video is what is being described as the hardest knockout in M-1 Medieval
Professional Knight Fighting is sport that began as a gag performance when Russia's leading MMA promotion M-1 thought that two armor-clad brutes swinging pieces of metal at each other was a good show.
And they were damn right! Dubbed M-1 Medieval the new sport is now gaining momentum quickly.
Vadim Finkelchtein, president of M-1, said: "Fans seemed to really like it. They were impressed and supported the knights. So, I thought it was worth continuing."
READ ALSO: 11-year-old thief nabbed by police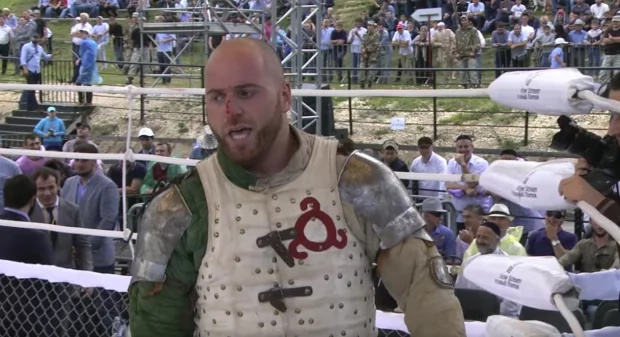 The following is a video of what M-1 describes as the "hardest knockout in M-1 Medieval."
Before you think that the armor protects the fighters take a look at the face of the guy that got knocked out! In addition, it's probably so much harder for the referee to tell when the other fighter's just had enough.
READ ALSO: This bedliner coated watermelon was dropped from 45 meters!
READ ALSO: Dogs are capable of understanding more than you think!
Source: Kami.com.ph