- A netizen opened up about a terrifying experience when he and three other friends were driving along Daang Hari Road on the way home from Tagaytay at 3 a.m.
- He recalled how they had a flat tire and proceeded to change it at the nearest gasoline station
- Two suspicious-looking men appeared and left only moments ahead when they were supposed to leave as well
A spontaneous road trip to Tagaytay is not an unusual occurrence for most people since it's located conveniently near the metro. The area has been known to not only be a tourist destination, but a food haven as well for youngsters and adults alike who wished to take a breather from the busy life.
However, not all brief escapades entail to be enjoyable as one netizen shared their scary experience on the way home from the city.
A reader sent their terrifying story to When In Manila, and narrated the turn of events that happened along Daang Hari Road at around 3 in the morning. The anonymous sender preferred to remain unnamed for safety purposes.
READ ALSO: VIRAL: Old woman asks help to find her son; her story will make you cry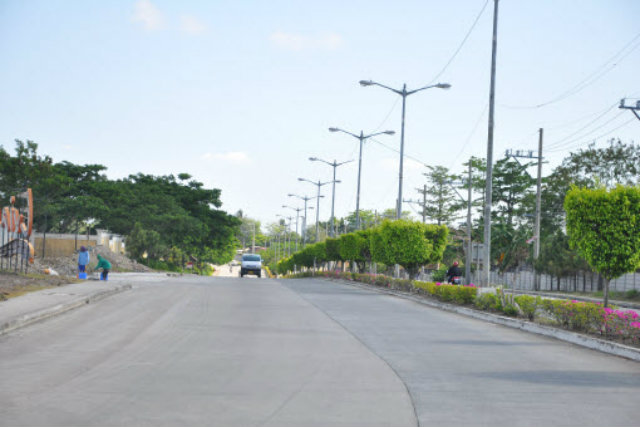 According to him, he was with his girlfriend and two other high school friends when they suddenly heard a loud pop. At first, they thought that one of the objects in the vehicle fell down until they considered the possibility of a flat tire. His friend, who was behind the wheel, was in the process of going down the car when he remembered how the incident could be a modus. He urged his friend to continue driving instead, and stopped at the gasoline station nearby to check the situation.
Their assumptions have been proven correct as one tire was nearly flat.
As a gasoline boy assisted them on changing the tires, they tried to strike up a conversation regarding the event and asked if there were several other similar cases that transpired as well.
Much to their curiosity, the young man quietly responded that there was indeed a lot but refused to dive into further details.
READ ALSO: This man pretended to be disabled to get money; the truth will make you mad!
Later on, two men on different motorcycles arrived at the place and asked what brought the situation. Starting to become suspicious, nobody from their group replied to the inquiry. His girlfriend even noted how one of the men kept using his phone while repeatedly glancing back at their vehicle.
They started to be more doubtful when the men left at the same time just as when they were about to leave as well, this prompted his girlfriend to suggest that they wait until early morning before they continue on their route home.
Coming to a unanimous agreement, the group stayed behind and read about other modus operations that took place in the area. They were shocked to find out that it has been a common happening along the road.
READ ALSO: You won't believe what this couple did after a Filipino dropped her IPHONE!
They left by 5:40 a.m. and were thankful that they managed to return home safe and sound.
The sender urged readers to be more mindful when driving and to avoid easily pulling over at any point in the road.
Daang Hari Road is a cheap alternative from South Luzon Expressway (SLEX) built back in 2003. It has yet to be fully developed, hence the poor lighting along the path.
Source: Kami.com.ph