- A video featuring what initially appears to be soldiers has gone viral
- The video features 'three men' in uniform dancing the latest dance craze, #FettyWapChallenge
- The video, which now has more than 900 thousand views has been shared across social media by netizens who were not only entertained by the soldier's talents but the way the video has been edited
We've all seen videos of policeman and military officers dancing to latest dance craze.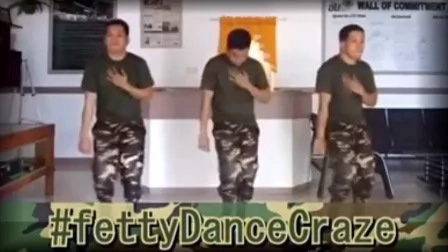 Not only are they humanizing themselves every time they're seen doing things that everybody else is doing, but they're also changing the image of how the general public look at them.
For the past few days, evening news always report battles in Southern Philippines where members of the Armed Forces of the Philippines (AFP) have been deployed to fight against terrorists.
READ ALSO: VIDEO: Hero cop risks his life to save SUICIDAL man from oncoming TRAIN!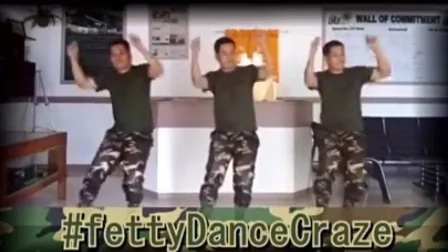 There have been reports of people who were killed in the battle.
The government recognized the efforts of these men who bravely fought on the side of the government to protect the good people.
True to their nature, soldiers are indeed heroes, then and now. But they're not only good at protecting the people of the country against the bad guys, they can be very talented too.
READ ALSO: VIDEO: Duterte meets VIRAL Filipino-British boy who is his biggest fan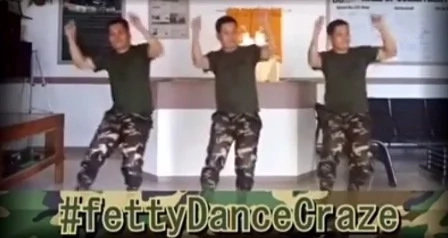 A video featuring what initially appears to be soldiers has gone viral. The video features 'three men' in uniform dancing the latest dance craze, #FettyWapChallenge.
It was through the netizens' observations however that revealed that the three men dancing is just one man who edited the clip to appear as if he is joined by several others.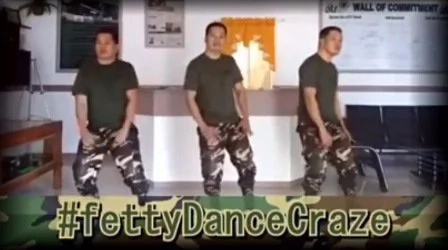 The video, which now has more than 900 thousand views, has been shared across social media by netizens who were not only entertained by the soldier's talents but the way the video has been edited. Watch the video here. -Kami Media
RELATED: AWWW! Ryan Agoncillo's gift to Judy Ann Santos is one of the sweetest things ever!
Source: Kami.com.ph