- Dead body of a 9-year-old boy was found on the side of a river in Binangonan, Rizal
- The lifeless child had an amputated feet while one of his ears was gone
- He was last seen four days ago after informing his family that he will just hunt spiders with other kids
Watch the video below.
READ ALSO: Poor man walks 10km carrying his dead wife while daughter grieves by his side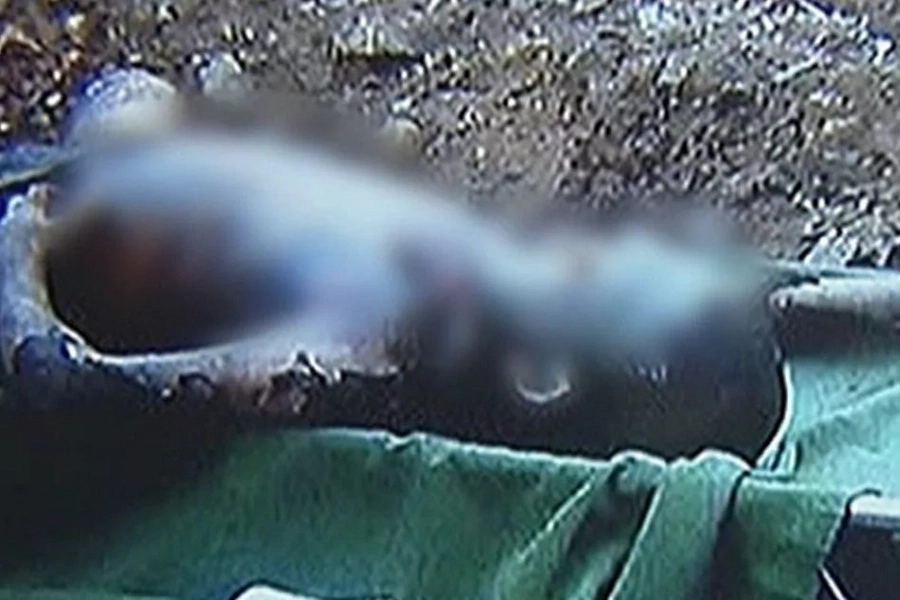 A child from Bnangonan, Rizal who was gone for four days was found dead with some of his body parts missing.
The body of 9-year-old boy Daniel Jade Diangco was found on the edge of a river inside a subdivision in Barangay Bilibiran, Binangonan, Rizal.
According to investigators, a worker found the dead body without feet and with only one ear.
READ ALSO: De Lima vows JUSTICE for 5-year-old girl killed in DRUG war
"Kawawang-kawawa naman ang anak ko, walang kalaban-laban, tapos ginano nila, parang baboy ginawa nila," Dewana Diangco, mother of the victim said in tears.
(My poor son, he was helpless, how could they do that to him, they treated him like an animal.)
The mother of the victim also asked help from President Rodrigo Duterte.
READ ALSO: 7 drug suspects summarily executed in ONE NIGHT in a Bulacan town
"Kay Presidente Rodrigo Duterte, gusto po naming magkaroon ng hustisya ang anak namin. Kung sinuman siya, sumuko na lang siya," she pleaded.
(To our President Rodrigo Duterte, we want to give justice to our son. Whoever he is, just surrender.)
The family said it was Wednesday morning when Daniel went to the mountain along with three other kids to hunt for spiders. The victim was believed to have gone home first after he caught a spider, but he never did arrive at their house.
READ ALSO: Tatay Gilbert loses half of his FACE but he certainly never loses hope
Shocked by the news that their son's lifeless body appeared on the edge of the river, the parents said it was not yet there when they came to look for Daniel.
Authorities from Binangonan said they have no witness yet who may help testify with the incident. However, they are looking at the possibility that the victim might have been mistaken to be a thief which led to his death.
Meanwhile, Superintendent Noel Versoza, chief of the Binangonan police office, noted that they are still looking at other angles.
READ ALSO: Cardinal Tagle speaks out on KILLINGS under Duterte administration
"Bata pa iyan, walang naging kaaway, kaya hindi natin ma-establish ang motibo," he explained.
(He was young, he had no enemy, we can't establish yet the real motive.)
Diangco family is appealing for immediate justice for the death of their son. They are hoping that the suspect who killed Daniel would soon surrender and turn himself into the authorities. - Kami Media
RELATED: St. Luke's nurse murder suspect is under the influence of drugs police says
Source: Kami.com.ph