- Max's restaurant posted a video of their newest commercial
- Recently, however, netizens have found out about it and have commented their own 'hugot' lines
- Most of them have claimed that this commercial is sadder than the Mcdonald's 'hugot' commercial
On August 7, Max's restaurant shared their commercial about two guys and one girl. It has reached 1.4 million views, more than 35,000 likes, almost 5,000 shares, and about 2,000 comments as of posting.
In the video, two guys and one girl are dining inside a Max's restaurant. The dilemma starts with Jullian, a guy who has fallen in love with his best friend Anne but doesn't know how he'll say it to her. The other guy and the girl also have a confession to make but don't know how to break it down.
They want to confess that they're officially a couple already but they know that the best friend's feelings will only get hurt when he hears this news.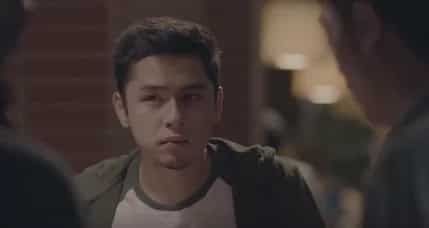 READ ALSO: #Kilig: Reminisce Dolce Amore with these 15 hugot lines
The boyfriend starts with "Kami na (We're together)." Jullian's face changes and upon seeing it, Anne diverts his attention, by saying "kami na ang magbabayad (we'll be the ones paying.)" He forces a melancholic smile afterwards.
This commercial is part of the newest #MaxStories and they are asking if you want the ending to be #TeamBoyfriend or #TeamBestfriend.
Many people empathize with the gravity of the situation and how hard it is to tell the truth.
READ ALSO: Top 10 Filipino movie quotes that make you say "nakaka-relate!"
Some have commented that they should have just told each other the truth.

Netizens can also relate to having unrequited feelings for their best friends.

Recently, a netizen shared it on his Facebook profile and it went viral once again. He claims that this ad is "mas masakit pa to sa Mcdo (this is more hurtful than Mcdo)" and other netizens have agreed and even commented their hugot lines.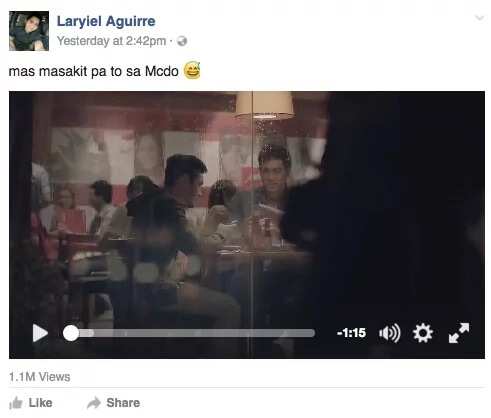 READ ALSO: Its more FUN in the Philippines: Famous HUGOT lines every Filipino commuters can relate to
People have also commented that this really hurts because it is true to life.

One was waiting for a plot twist that the two guys would confess their love for each other.
How about you, are you #TeamBoyfriend or #TeamBestfriend?
READ ALSO: Gotta catch these Pokémon Go hugot lines!
Watch the video here:
Source: Kami.com.ph