- Albuera Mayor Rolando Espinosa Sr. had revealed in a news conference on Tuesday, August 30, that his son, alleged drug lord Kerwin Espinosa has cohorts in high places
- According to the mayor, there are several members of the police force, the Congress, and one senator in the list
- As of press time, the mayor is believed to be staying in police custody for fear that he will be killed even as he continues to call on his son to surrender
Albuera, Leyte Mayor Rolando Espinosa Sr. said in a news conference on Tuesday, August 30, that his son, alleged Eastern Visayas drug lord Kerwin Espinosa has cohorts from high positions in the government including police officers, members of the Congress, and one senator.
Reports had it that about 30 individuals were mentioned in the mayor's affidavit. In his news conference, Espinosa rattled off the personalities listed in his affidavit.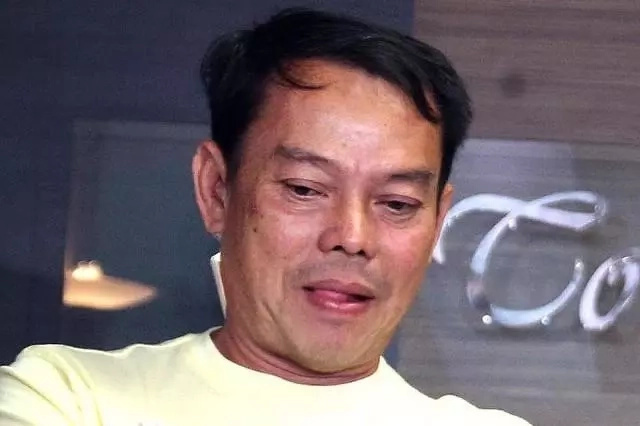 "May mga members sa PNP... may members ng Kongreso. May senador nga. May senador (na) isa, nakita ko. Dating secretary ng DOJ siguro yun... Nakita ko lang," Espinosa said.
(There are members of the PNP... with some members of the Congress. There is a senator. There is one senator, (that) I saw. That may be a former secretary of the DOJ... I just saw.)
READ ALSO: VIDEO: Top 5 most SHOCKING summary KILLINGS under the Duterte administration
Chief Inspector Jovie Espenido, Albuera chief of police, backed up the mayor's affidavit by saying that he had seen the ledger that was the basis of the affidavit.
The report also said that Espinosa does not know his son's whereabouts, and proceeded to a renewed call for his so to surrender, saying, "Ako po ay nananawagan sa aking anak na si Roland 'Kerwin' Espinosa na sana po ay mag-surrender na siya dito." 
(I am calling on my son, Roland ' Kerwin ' Espinosa, and I hope that he will surrender here.)
READ ALSO: Pasay police allegedly OVERKILLED pedicab driver who was about to surrender caught on video
The former mayor of Albuera has been staying at the police station since last Friday, after he executed an affidavit identifying the persons involved in the illegal drug trade operation of his son, for fear that he would be killed.
"Ang buhay ko ngayon ay, kumbaga maliit na lang. Nanganganib na ang buhay ko," Espinosa said.
(My life now, some might say, is insignificant. My life is in danger now.)
READ ALSO: Drug suspect's lawyer and 15-year old companion gunned down in Tacloban
Eastern Visayas police director Chief Supt. Elmer Beltejar had confirmed that the older Espinosa was under threat. According to Beltejar, "The mayor was very scared. He had been receiving threats and he felt that his life was in danger."
Belterjar also said that once the mayor leaves police custody, he would not be given police escort as it would mean a direct violation of the President's directive that no "narco-politician" should receive police escorts.
You may read the mayor's affidavit here:
- Kami Media
RELATED: Is Leyte mayor's son linked to 2 'DRUG generals?' See Duterte's intel report
Source: Kami.com.ph