- Marcos supporters hit Senator Risa Hontiveros for distributing anti-Marcos history books
- In hopes to educate students about the truth during the reign of the late dictator Ferdinand Marcos Sr., Honvtiveros recently donated copies of books narrating the abuses of those who suffered under martial law to Quezon City High School (QCHS) 
- The senator said giving out "Marcos Martial Law Never Again" books is her contribution and a "small gesture to save history"
Watch the video below.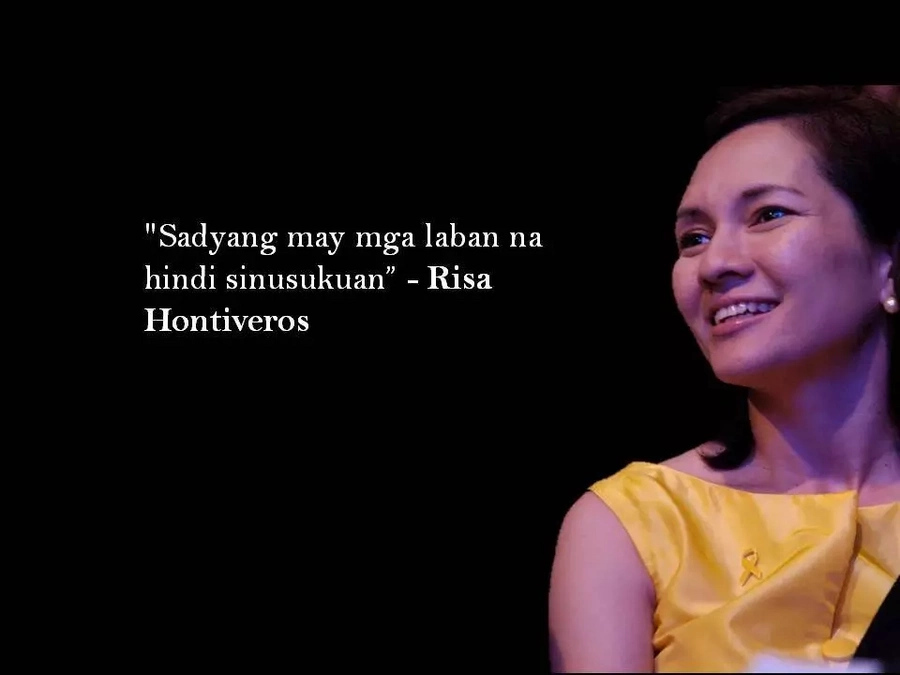 READ ALSO: Marcoses to Martial Law victims: Burial will not affect your right to reparation!
One netizen shared on Facebook a video of a news report about Senator Hontiveros donating copies of books tackling what happened during martial law in the Philippines and this is how Marcos loyalists reacted.
Yuko Takei:
"Does she have the permit and approval of the Department of Education and Board of Education to do such. If not, this woman should be reprimanded for distributing books that are intended to corrupt young minds with her distorted beliefs and ideology. She should be expelled from the Senate. In Japan, when a parliamentarian does something like this without consent and permit of the Ministry of Education and Board of Education, he gets axed right away especially with such intention to lie and deceit."

READ ALSO: Netizens react to name change: Libingan ng mga…
Lee Saranilla:
"That's the main purpose of Risa Hontiveros for 6 years, distributing a book!? It's a damning factor where her mind is? She was voted as Senator and NOT an activist! Martial Law was declared due to the impending advancement of the Communists to topple the Philippine government and it has LEGAL basis! They are spreading Communists ideology to the youngster, very alarming! Spotted, an activist in the Senate!"

Enrico Igano Mendoza:
"You can't find any good in such book...you can't find some significant achievement like infrastructures Marcos had constructed during his administration.. All you can find is HATRED!"
READ ALSO: Duterte on millions of votes for Bongbong: The Marcos trauma is GONE!

Divina Balvez:
"Martial Law is not a mistake it is a good governance in our country just to protect our country from Communism, only those like PIA Hontiveros says its a mistake because she always making mistakes."

READ ALSO: Marcos will not be buried at the Libingan in the meantime – SC
Aurora Trinidad:
"DepEd should act on this matter. Even she is a senator she does not have the authority to spread or give those books to students, much more that kind of books . she is again polluting the minds of our young people regarding wrong information. Here we go again....."

To Lek:
"Buang na yan. No decent, sound mind and senator at that would ever do that. Never heard of a Senator doing this sort in a civilized society."

READ ALSO: Petition to stop Marcos hero's burial increases; another appeal filed before SC
Lilia Yuga:
"I did not vote for this communist , their belief will never allow anything that will uplift the lives of people, they want them to suffer so they can rule! The LP's are nonperformers both in the congress and senate, they are a pain in this admin!"

How about you, any thoughts on this? - Kami Media
Video from Inquirer.net
RELATED: Marcos ill-gotten wealth reach a whopping US $10 billion
Source: Kami.com.ph