- A total of P4.7 billion will be given to widows of soldiers, WWII veterans, and retired AFP soldiers
- President Duterte made the announcement during the ceremony for National Heroes' Day last August 29
- The processing of the funds is already being facilitated by Budget Secretary Diokno and Defense Secretary Lorenzana
President Rodrigo Duterte announced during the ceremony for National Heroes' Day last August 29 at the Libingan ng mga Bayani that a total of P4.7 billion will be released for the widows of Philippine soldiers and World War II veterans and retired soldiers.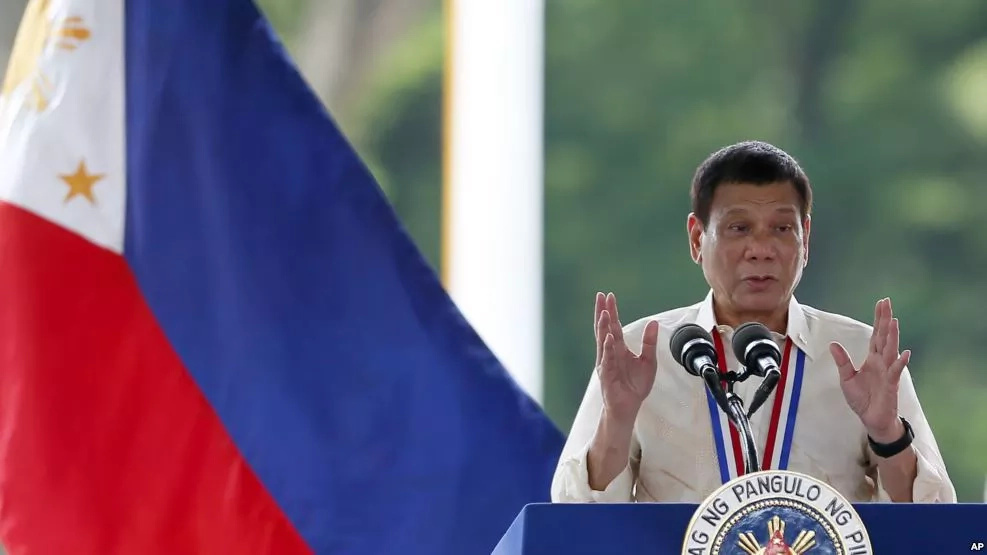 "For those who were not paid by the previous administration, for release of P4.7 billion for the payment of the total administrative liability, arrears of widows and deceased World War II veteran and AFP (Armed Forces of the Philippines) retirees who are 80 years old and above," said the President.
A sigh of relief and an enthusiastic applause were given by the audience composed of AFP retirees, World War II veterans, and widows of soldiers during the ceremony.
READ ALSO: GOOD NEWS: Philippines is the 20th happiest country in the world!
According to Duterte, P3.5 billion of the P4.7 billion will be given to the widows while the remaining P1.2 billion is for the AFP retirees.
Budget Secretary Benjamin Diokno and Defense Secretary Delfin Lorenzana have signed the joint Implementing Rules and Regulations which facilitates the release of the money.
"It will be released as soon as possible," added Duterte.
The President, who is known for his humor, gave a joke to the soldiers, "Be careful, if you are not loyal to your wives, she might be joining the P3.5 billion for the widows."
READ ALSO: OBAMA to speak with DUTERTE about several ISSUES during the ASEAN Summit
Moreover, Lorenzana reported that he was ordered to immediately process the release of the money.
"The release will be processed by PVAO (Philippine Veterans Affairs Office) and GHQ (General Headquarters). Actually, na-release na 'yan, okay na 'yan nung time ni Aquino pero hindi na nila na-release dahil sa ban noong elections," explained Lorenzana.
(Actually, the was approved for release already during Aquino's time but it wasn't released yet because of the election-related ban on fun releases.)
Apart from the P4.7 billion funds, Duterte would be giving P250,000 for every fallen soldier during his administration.
READ ALSO: This President PLAGIARIZED parts of his law school thesis. Guess who he is.
"Automatic, from my social fund, it's automatic P250,000. That's purely from me, from Office of the President," said Duterte.
One of the retired soldiers, Colonel Romeo Gaisano, expressed his gratitude for the President's announcement.
"Mas mabuti kung ibigay kasi matagal na naming hinihintay na i-release na," Gaisano said.
(It's good that it will be given because we've been waiting a long time for its release.)
Agapito Perez, a 90-year old World War II veteran, said that the previous funds given to them by the previous administration were insufficient to meet their increasing needs that include medicine and hospitalization.
"Wala nang nangyayari (Nothing is happening), as a veteran. We are forgotten by the administration pero ngayon iba kay (but now it is different with) President Duterte," he said.
Duterte made no statements regarding the hero's burial for the late dictator Ferdinand Marcos at the Libingan ng mga Bayani. – Kami Media
Source: Kami.com.ph