– Villagers in Canada have whispered about a massive sturgeon for last 40 years
– Now the group of fishermen has finally caught almost 300-kilogram fish
– Experts believe it's at least 80 years old
Residents living near British Columbia's Fraser River, Canada, have traded whispers about a massive white sturgeon for last 40 years.
READ ALSO: 8 unbelievable sea monsters which live in deep-waters
Earlier this week a group of fishermen led by 19-year-old Nick McCabe managed to catch the 650-pound (about 295 kilograms) monster. So locals believe that the legendary sturgeon has been finally found.
And this fish is really, really huge.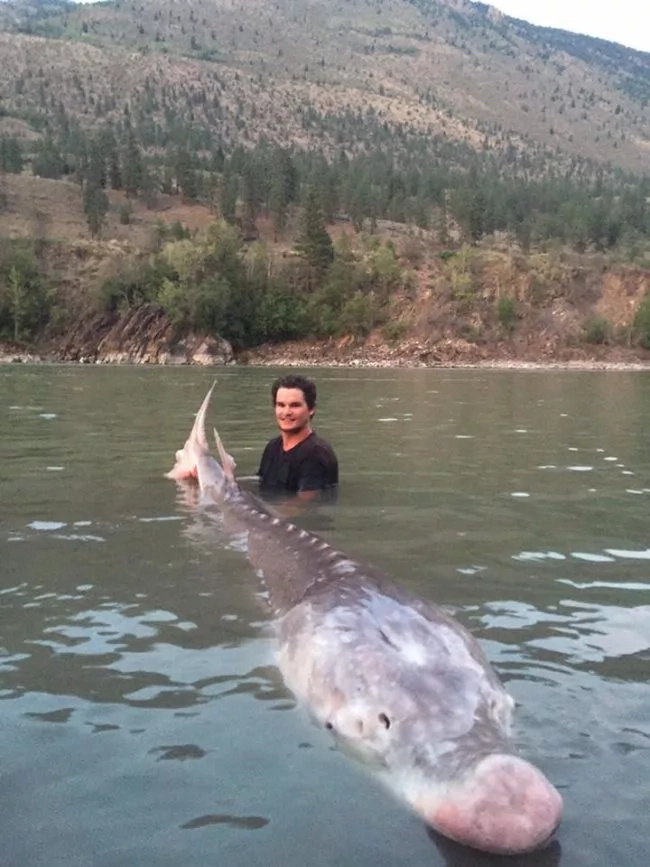 READ ALSO: Animal attacks on humans caught on video
Judging by the size of the fish, it's at least 80 years old. At some point along the way, it injured its nose and the way it healed earned the beast the nickname Pig Nose.
Watch the whole video below.
READ ALSO: Epic battle between two sharks caught on camera
Source: Kami.com.ph