- "Till I Met You" aired its first episode last Monday, August 29
- Based on reactions of netizens, #TIMY was a huge success
- Nadine Lustre and JC Santos really hit it off in the pilot episode
The pilot episode of "Till I Met You" has made a lot of fans go crazy! Don't get too excited yet JaDine fans because the uproar in social media was not about the sweet and coy stuff that goes on between James Reid and Nadine Lustre, but it's more of a "JC & Nadine" thing. Yes, JC Santos and Nadine!
#TIMYFriendsInLove has been attached to almost every tweet of Jadine fans. Of course, the #TIMYLoveBegins is just close behind.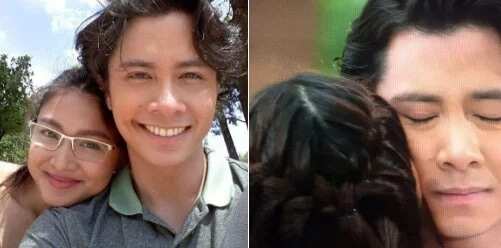 Here are some of the tweets of Jadine fans or perhaps soon to be JC & Nadine fans. #TIMYFriendsInLove
It would seem that "Till I Met You" trended worldwide!
Of course, James and Nadine wouldn't miss the pilot episope.
Ali really taught a lot of people to give their "crush" or "loved one" a friendly kiss.
Ali touched so many hearts…
It seems "Till I Met You" made one really huge (nationwide) happy family!
There's a lot of lesson to learn in #TIMYFriendsInLove.
With the way "Till I Met You" manages to insert relevant issues, people will surely keep on watching every single weekday!
  READ ALSO: Meet the baby girl of Diana Zubiri and Andy Smith! Go cast and crew of #TIMY.
Clearly not so hard to grab the top spot!
READ ALSO: Diego Loyzaga shares scary stories about HAUNTED house
What about #TIMYLoveBegins? Of course, there would always be people who would be tweeting about this too.
Fans wouldn't be able to have enough of #TIMY. Whether you're for Jadine or for JC & Nadine (perhaps JCDine), you just have to make sure you don't miss any of its episodes.- SD, Kami Media
READ ALSO: Sunshine Cruz posts message for Andrew E after Dolce Amore
Source: Kami.com.ph