- US President Barack Obama is expected to express his concerns over Philippine President Rodrigo Duterte's recent statements about women and journalists
- The two will hold bilateral talks on the sidelines of the ASEAN Summit in Laos on September
- Other issues to be discussed include the ruling of the Permanent Court of Arbitration on the South China Sea and the promotion of human rights
United States President Barack Obama is set to hold a meeting with Philippine President Rodrigo Duterte on the sidelines of the Association of Southeast Asian Nations (ASEAN) Leaders' Summit which will be held at Vientiane, Laos next month.
According to a report by The Philippine Star, Obama is expected to discuss several issues with Duterte regarding his recent remarks – among were topics that tackled about women and journalists.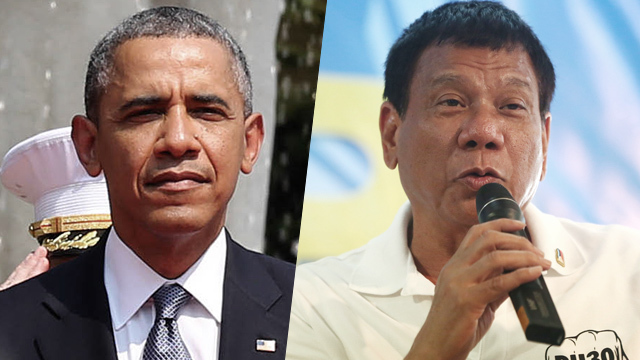 White House Deputy National Security Adviser Ben Rhodes confirmed the bilateral talk himself during a press briefing on August 29, Monday.
READ ALSO: The search is FINALLY over: PH now has new Philippine ambassador to US
"We regularly meet with the leaders of our treaty allies where we have differences whether it relates to human rights practices or derogatory comments. We take the opportunity of those meetings to raise those issues directly," Rhodes said.
On top of those, included in the two nation leaders' agenda is the ruling of the Permanent Court of Arbitration on the South China Sea.
Furthermore, Rhodes added that Obama might express his concern over the disputable promotion of human rights in the country.
READ ALSO: This President PLAGIARIZED parts of his law school thesis. Guess who he is.
"I think the discussion will encompass both concerns about statements that have been made by the President of the Philippines and our commitment to supporting human rights and all efforts that are undertaken bilaterally and also, again, discussing the regional picture particularly focus on the maritime issues," he noted.
The subject has been a center of debate and has made headlines since the president assumed power.
Earlier this month, United States Department of State's press office director Elizabeth Trudeau has released a statement; urging the Philippines to follow the principles of human and legal rights in their campaign against the illegal drug trade.
READ ALSO: 5 reasons why there are many Duterte supporters online
Two weeks prior that, US Secretary of State John Kerry has also attempted to converse with Duterte about the matter during his visit to the country but the latter merely asked him to proceed to another issue.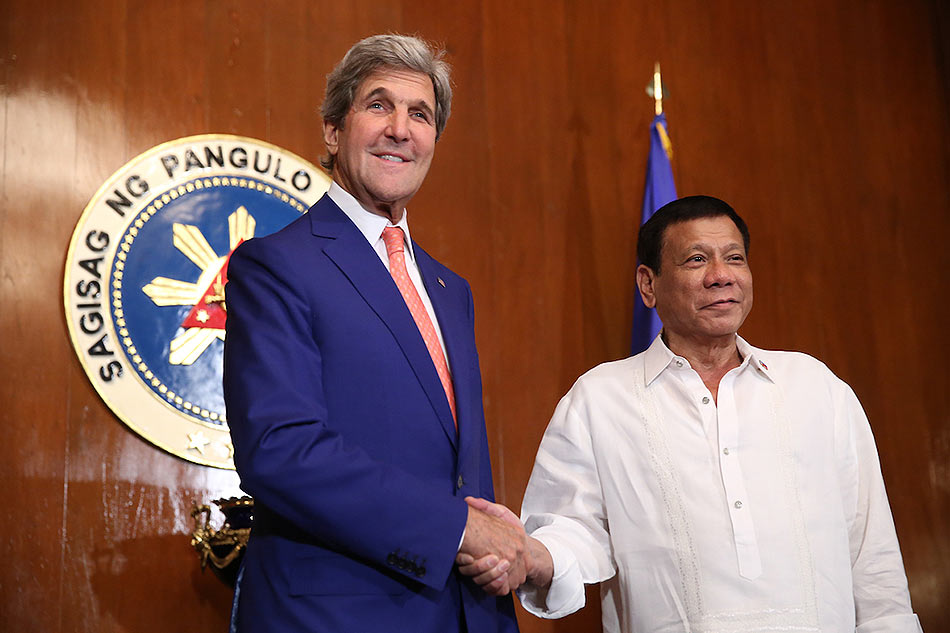 Following these events, Duterte has caught the attention of international media and has resulted for the Palace to expect that he would be 'swarmed' by various media outlets during the summit.
Aside from Obama, the Philippine head of state will also hold bilateral talks with other leaders who have expressed their interest ahead of time.
The president will first fly to Brunei on September 4, before heading to Laos for the ASEAN Summit on September 5 to 7. Afterwards, he will go on a working trip to Indonesia for two days.
Source: Kami.com.ph