- The "Bad boy of the Philippines" is included in the list of inmates who may apply for an executive pardon released by the Board of Pardons and Parole (BPP)
- Movie and television actor Robin Padilla spent three years in jail before he was given conditional pardon by then President Fidel Ramos in 1997
- In line with the campaign against dr@g, Padilla has recently asked President Rodrigo Duterte not to reveal the identities of celebrities involved in the use of illegal dr@gs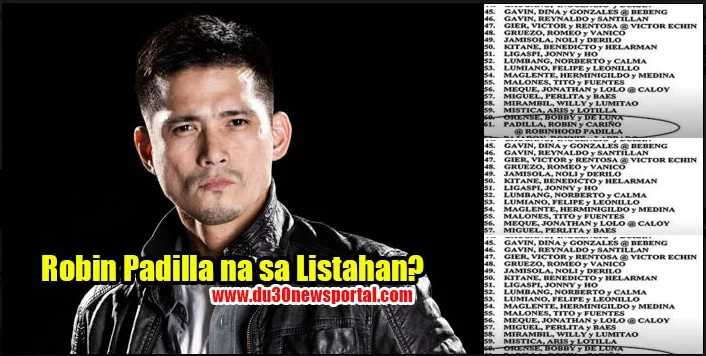 Actor Robin Padilla was found guilty of charges on illegal possession of high-powered firearms in 1994.
He was sentenced to serve for 21 years in prison by the Angeles City, Pampanga regional trial court.
The "Bad boy of the Philippines" stayed at the New Bilibid Prison in Muntinlupa for three years until he was granted conditional pardon by former President Fidel V. Ramos in 1997.
READ ALSO: 6 Most SHOCKING crimes in Philippine Showbiz history
In 2003, Padilla's conditional pardon already expired. Padilla's legal counsel Rudolf Jurado, on the other hand, said that their camp will apply for an absolute pardon.
Board of Pardons and Parole (BPP) Executive Director Reynaldo Bayang signed a notice recommending to review such cases. The board released a list of prisoners who may apply for executive clemency and Padilla is listed as number 61 (N95P-2112) along with 86 other inmates.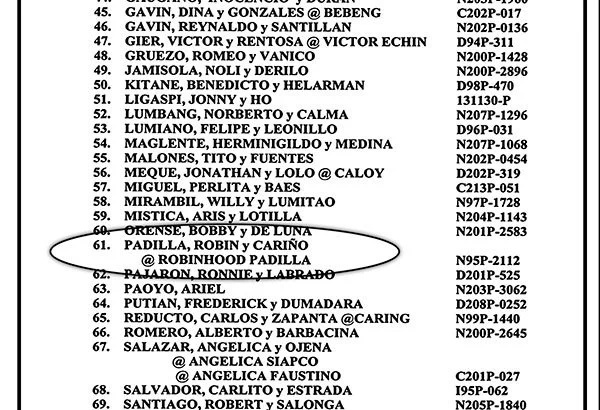 Padilla's civil rights will be restored if he was granted executive clemency. That includes his right to run for public office and to vote.
Meanwhile, Binoe has recently asked President Rodrigo Duterte not to disclose the names of celebrities who are involved in illegal dr@gs.
The movie actor who campaigned for Duterte during the national elections has instead pleaded to arrange a meeting among the involved artists, their handlers, and government departments assigned to stop illegal dr@gs to settle the issue.
"These people are taxpayers, and they also obey the law. I'm sure that whatever mistakes they might have committed could be sorted out in a more diplomatic way," he said.
Nevertheless, he elucidated that dr@g pushers are not included.
"I am not talking about the pushers—they don't have a place in this industry. I'm more concerned about the users, because I know that they are the victims here," he explained.
"I cannot speak on behalf of these celebrities. I also don't know how they will accept this news from the President. I will not be surprised if most of them would say this is a violation of their human rights," he added.
READ ALSO: 7 most hated Filipino celebrities; who are they?
Padilla believed that Duterte is only doing what he thinks is best for the country and for the welfare of the Filipino people.
"But the President meant no ill will. This is what he has promised to do for us and the country. He is kind and just. He is giving these dr@g users a chance to change their ways."
- Kami Media
Source: Kami.com.ph