- JC Santos is the new face in "Till I Met You," portraying "Ali," Nadine's "kababata"
- JC has been in theater for a long time, having studied musical theater in New York City
- He might just make it harder for James to make Nadine fall in love in "Till I Met You"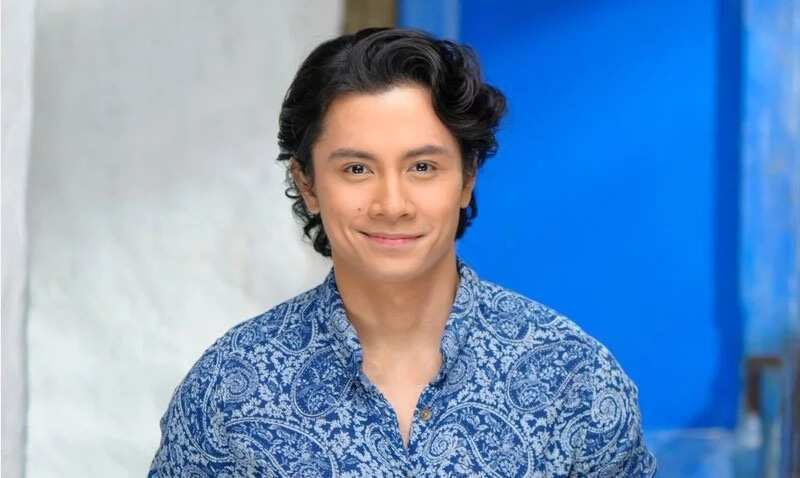 A new face on television always brings about the question, "Who is that?" While everybody may recognize the famous faces of James Reid and Nadine Lustre, many may start wondering who the cute guy is who may just come between the famous JaDine.
JC Santos, known as John Carlo Abrugar Santos in real-life, is "Ali" of "Til I Met You," the best friend of Nadine in the series who might be the hindrance for James and Nadine in finding their own happy ever after.
READ ALSO: Ageless Alice Dixson graces New York City
JC was born on November 19, 1988. His zodiac sign is Scorpio, which means that he is strong, passionate and zealous. Now at 27 years old, he has already reached a host of successes in his acting career, albeit not necessarily in the Philippine movie industry.
JC has a simple family. His father, Edwin Santos, is a seaman. His mom, Elizabeth Gutierrez is an OFW. He has a younger sister, Janine.
JC started his acting career at the University of the Philippines Diliman. He took Theater Arts and was recognized for his exceptional talents. His acting journey took him to two of the most famous amusement parks in the world – Disneyland and Universal Studios.
READ ALSO: Drew Arellano posts first photo of son - Antonio Primo
He worked as a singer and a dancer in both Hong Kong Disneyland and Universal Studios Singapore. After which, he studied musical theater in New York's Circle in the Square Theatre School.
  JC Santos may be literally a new face in the industry but he has been a part of various theater productions. Some of the prominent shows that JC has starred in include "Adarna," "Bilanggo ng Pag-ibig," "Orosman at Zafira," and "Constellations."
JC Santos is a promising star that is set to melt hearts in "Til I Met You." – SD, Kami Media
READ ALSO: Enrique Gil negative on drug test – Star Magic
Source: Kami.com.ph