– Driver lost control over his huge truck on a busy road in Binghamton, New York
– Terrifying car crash occurred, damaging 10 various vehicles
– One of the car was pushed out aside engulfed in flames
Dramatic dash-cam footage was published on Facebook by David Rich, actually The Mayor of Binghamton, New York. Video shows us a terrible road accident featuring 10 various vehicles, some of them were damaged awfully, other can consider themselves relatively lucky ones.
READ ALSO: Inches from death! Freakingly lucky dog dodges a race car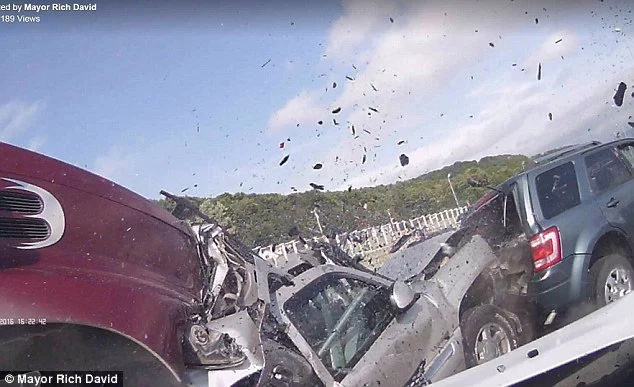 Allen R. Kirkpatrick, the driver of a huge truck, was already cited to the court for operating an out-of-service vehicle, which caused the loss of control over vehicle and caused enormous problems for a lot of people. As a result of a car crash one car was pushed aside and caught on fire.
READ ALSO: Shoe on Mars is an evidence life there once existed?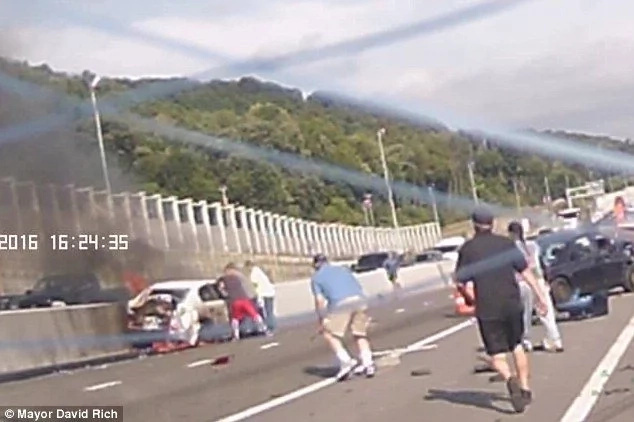 We can see brave drivers and passengers of surrounding cars running towards the woman's burning car attempting to pull her out of flames, savvy ones can be seen with fire extinguishers.
The Mayor himself thanked strangers for manifested courage and determination and asked Internet users to identify them in order to give some kind of a reward.
– Kami Media
RELATED: Reckless mother pushing her son in a baby buggy while driving
Source: Kami.com.ph