- President Rodrigo Duterte has chosen a new Philippine ambassador to the US, Marciano Paynor
- President Duterte previously offered the position to Department of National Defense Secretary Delfin Lorenzana, but he refused
- Paynor will replace outgoing Philippine ambassador to the US Jose Cuisia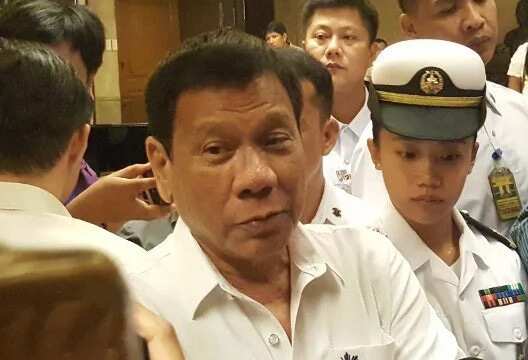 President Rodrigo Duterte has finally found a Philippine ambassador to the United States in the person of Marciano Paynor. The President made the announcement on Monday evening before he attended a dinner with wounded soldiers at the Heroes Hall of Malacañang.
Paynor will be replacing outgoing ambassador Jose L. Cuisia. Paynor is the chief of the Presidential Protocol Office, even during the time of former President Benigno Aquino III.
READ ALSO: President Enrique Peña plagiarized thesis parts said university
According to the President, Paynor was chosen and was given the post because he was "a good and a very disrespectful guy."
"I have offered Paynor to be the country's ambassador to the US," said the President. He also confirmed that Paynor has already accepted the position offered to him and that a formal appointment is set to follow.
"I sounded over Paynor," said Duterte. He added that Paynor was a "seasoned foreign career envoy."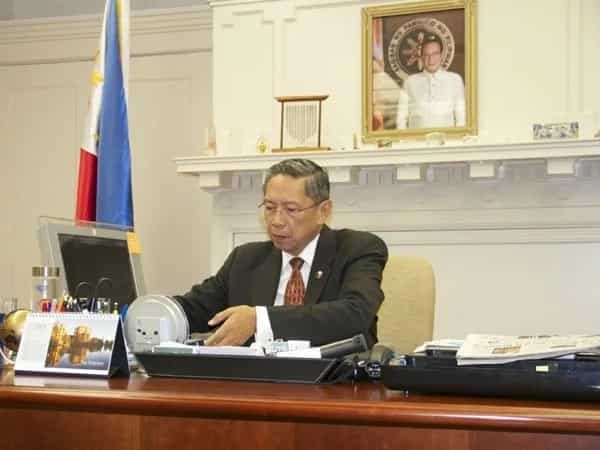 Duterte also mentioned that Paynor will be a good ambassador because of his experience in foreign service.
Marciano Paynor is a retired military officer. He is part of the Philippine Military Academy's Class of 1971.
READ ALSO: Photo of dead girl used by Duterte supporters taken in Brazil
He was also the protocol chief of former presidents Gloria Macapagal-Arroyo and Fidel V. Ramos. In addition, he has been a Philippine ambassador to Cyprus and Israel.
As to who will take over the position that will be vacated by Paynor as protocol chief, it will be Robert Borje, ABS-CBN Davao anchor.
Borje hails from Davao City who entered foreign service. He is the son of Commodore Adolf Borje, a former military man.  – SD, Kami Media
READ ALSO: DAR set to distribute 358 hectares to Hacienda Luisita farmers
Source: Kami.com.ph