– Black and white dog's walking on a dirt road completely unaware it is actually a race track
– Bystanders shout trying to get the dog off the approaching rally car's way
– Racing car moves swiftly from around the corner, crash seems almost inevitable
Heart-stopping footage from a rally competition was recently published on the Internet. Video shows us a black and white dog walking on a race track as if nothing's wrong, apparently this lucky dog is totally unaware that this is where cars go, not dogs, and also unaware of what's going to happen next...
READ ALSO: Watch this crazed bulldog attack over 20 people in China!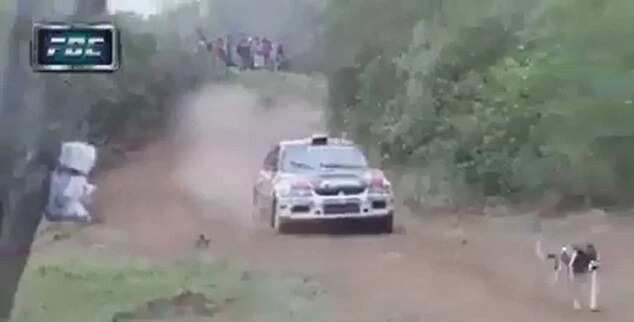 People around shout at the doggy trying to get him off the track and out of the expected cars' way, but canine's a bit of afraid of them, so he steadily keeps going... But suddenly this lucky dog's beginning to hear the approaching from around the corner car's engine and run faster and faster.
READ ALSO: Terrier dies after saving children from pitbulls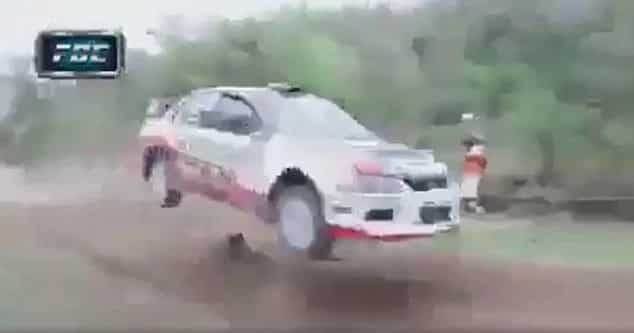 Everything points out that things are just terrible for this doggy: car's going too fast for driver to try to do anything, dog himself runs upfront remaining on the track, not sideways and also you should remember it's a race competition, not a neighborhood ride — no one expects to see this four-legged friend on the road...
Lucky dog, freakingly lucky dog... Watch the video below!
– Kami Media
RELATED: Passionate dog won't leave his lifeless soulmate, tries to revive him
Source: Kami.com.ph