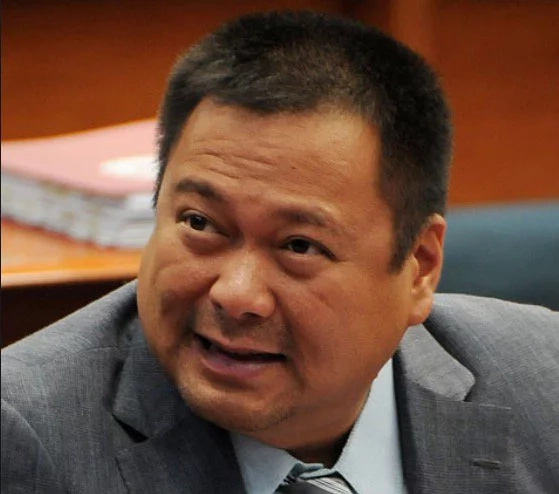 Senator Joseph Victor "J.V." Ejercito pleads not guilty and maintains his innocence regarding the graft charge against him by the Ombudsman over the alleged anomalous purchase of high-powered firearms in 2008 while he was still mayor of San Juan City.
"I plead not guilty, your honor," Ejercito affirms during his arraignment before the Sandiganbayan Fifth Division. He attended the arraignment with his lawyer, Atty. Sigrid Fortun.
In his Facebook page, he said: "Just attended my very first court hearing for a suit filed against me as an accused. I have never had a court case and had been very careful to keep my track record as a public servant clean, and my reputation unblemished. My lawyer, Atty. Sig Fortun and I both agreed not to delay the case any further. We are confident that the evidence and witnesses we have will show who is right and what indeed happened. I want to get this case over and done with as soon as possible. Justice delayed is justice denied. Seeking justice to clear my name."
Ejercito's five (5) co-accused, former San Juan City Bids and Awards Committee (BAC) members, namely, city budget officer Lorenza Ching, city administrator Ranulfo Dacalos, , city Attorney Romualdo Delos Santos, city engineer Danilo Mercardo, and treasurer Rosalinda Marasigan likewise pleads "not guilty".
The issue stemmed from his alleged anomalous purchase of high-powered firearms in the amount of P2.1 million as San Juan City Mayor in 2008.
The Ombudsman alleged that the money used for said purchase came from the city government's calamity fund. It should be noted, however, that the city is not under a state of calamity that time.
The Ombudsman further alleged that the purchase of the firearms was done "with haste without competitive bidding and without any post-qualification, bolstered by bid documents bearing dates earlier than the publication of the invitation to bid, showing that an unwarranted benefit, advantage and preference was accorded to the supplier."
The pre-trial of the case is set on June 9.
Source: Kami.com.ph