- President Rodrigo Duterte talke about one of his heroes during his speech at the National Heroes Day ceremony held at Libingan ng mga Bayani in Taguig
- Duterte also talked about his current administration's war on drugs and how he is now inclined to put a bounty on each "narco-cop"
- War on drugs has been one of the focus of Duterte since he took oath as President
President Rodrigo Duterte led the National Heroes Day flag-raising and wreath-laying rites at the Libingan ng mga Bayani, Taguig City, on Monday morning.
Duterte, who arrived 8 minutes after 8 o'clock, also gave a speech in the presence of Vice President Leni Robredo, National Police Director Ronald Dela Rosa, Army Chief of Staff Lietenant General Ricardo Visaya, Defence Secretary Delfin Lorenzana, and Chinese Ambassador Zhao Jianhua, among others.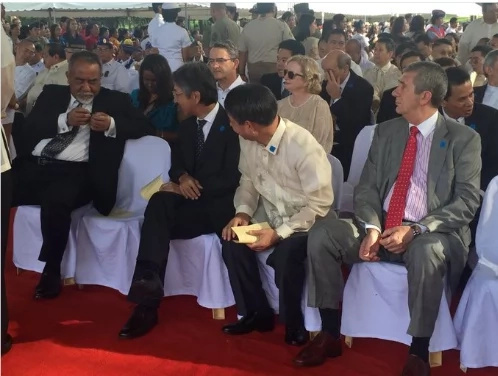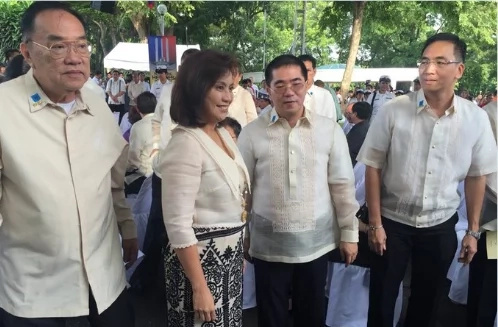 During his speech as the guest of honor, the President talked about his very own hero as well as the different modern heroes in today's society.
"One I consider myself among the top was the late Justice Jose Abad Santos. He was taken prisoner by war in the country, and it was in Malabang where he was made to swear allegiance of the flag of the opposite forces – the enemy. And he refused," he said.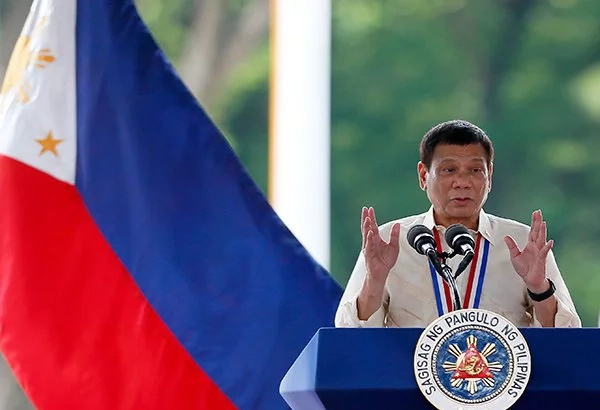 READ ALSO: VIDEO: Duterte urges CHINA to treat Filipinos as brothers; FIND OUT how netizens reacted
He continued to narrate about how Santos'  son tried to convince him to just give in and do what is asked of him in order to save his life and live.
However, Duterte said that it was the reply of Santos that touched his heart. "Santos said: 'Son do not do that to me because not everyone is given a chance to die for his country,'" Duterte added.
He also said how he wish his son would say that to him if ever he is in the same situation, even though he is unsure as to how he would respond.
READ ALSO: Duterte: War against drugs is not GENOCIDE
The President also talked about the war on drugs. For Duterte, the suppression of drugs cannot ever happen if only the policemen do the work as "it has infected every nook and corner of this country."
"I have tried my best to restore order in the country," he said.
It can be recalled that it was during the time of President Gloria Macapagal-Arroyo when the drug situation in the country was raised to a level of national security.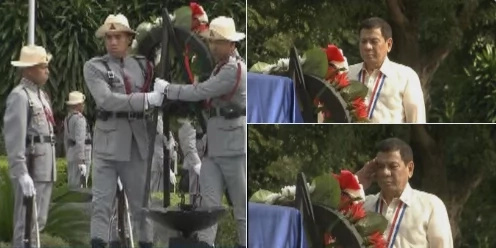 READ ALSO: Whispered call to aspiring heroes
In line with that, Duterte has announced a reward of money worth P2 million pesos of every ninja or "narco-cop" caught.
"So today, I might be inclined to place a reward on their head, the members of the ninja or the members of the police who are protecting the drug syndicates in this country. I am placing per head P2 million," he said.
While it is not clear whether the President wants them dead or alive, it is clear that he is raising this campaign against drugs a notch higher.
The announcement came just hours after suspected drug lord Melvin Odicta and his wife were shot dead by unidentified suspects in Caticlan jetty port in Aklan before dawn.
Watch Duterte's full speech here. -Kami Media
READ ALSO: Petition to stop Marcos hero's burial increases; another appeal filed before SC
Source: Kami.com.ph