- A video featuring a policeman singing an original song supporting Duterte's war on drugs has gone viral
-  The video features the policeman in his uniform singing his original composition in Bisaya (a local dialect) which talks about the president's anti-illegal drugs campaign
- The video, which now has more than half a million views, has been shared by delighted netizens who also rally behind the president
Music is an effective way to transcend one's emotions. May it be happiness or extreme sadness, music is a tool for people to understand each other regardless of where you come from.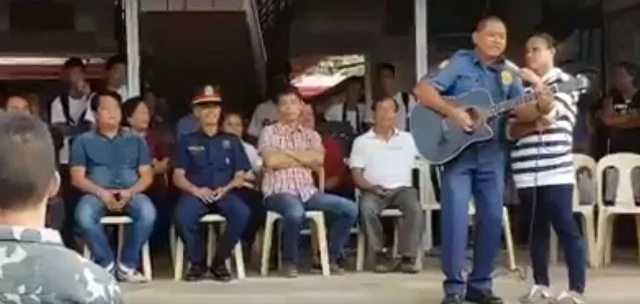 Music is indeed a universal expression of various emotions. Sometimes even, music is used to voice out one's political views.
Apart from it being a platform of entertainment, music can sometimes be used for political participation.
READ ALSO: Baron Geisler challenges DU30's son to a drug test; what he said will make you mad!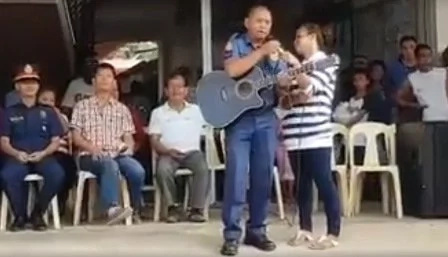 President Rodrigo Duterte has been the center of controversies in the Philippines for the past few months.
His tough words and principled arguments inspired many to push for massive social transformation.
The president is also known for his war on illegal drugs. While many people expressed concerns about the increasing number of extra-judicial killings since he assumed office, many Filipinos, choose to rally behind the President's crusade.
READ ALSO: Teenager died because of his gf's 'love bite'; the truth about hickeys will shock you!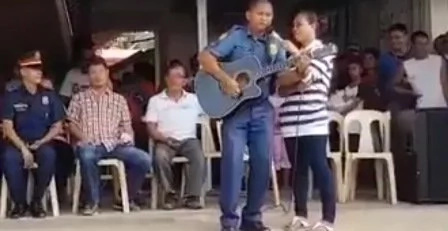 A video featuring a policeman singing an original song supporting Duterte's war on drugs has gone viral. The video features the policeman in his uniform singing his original composition in Bisaya (a local dialect) which talks about the president's anti-illegal drugs campaign.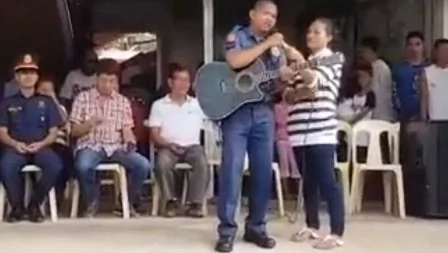 The video, which now has more than half a million views, has been shared by delighted netizens who also rally behind the president.
Watch the video here. -Kami Media
RELATED: PHOTO: This young woman was allegedly ABUSED by boyfriend in QC; FIND OUT the shocking details
Source: Kami.com.ph