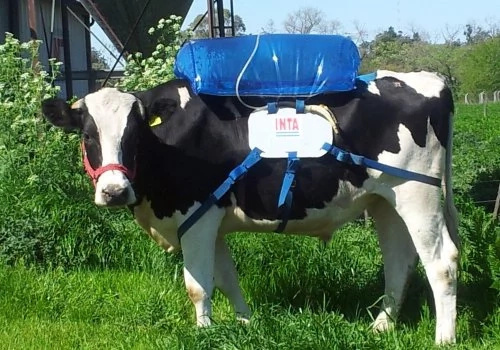 - Methan gas produced by cows is a large contributor to to the greenhouse effect
- Farmers were told that they need to battle this problem if they want to stop the effects of climate change
- Argentinian farmers came up with an ingenious way to combat the problem that let them hit two birds with one stone
Cows are one of the top contributors to the greenhouse effect. The methane gas they fart is destructive to our environment. In the US roughly 22% of methane produced is produced by livestock.
Recently, farmers were told by the Consultative Group for International Agricultural Research that they need to reduce non-carbon dioxide emissions by one gigaton per year if they want to stop the devastating effects of climate change.
READ ALSO: Her latest robot creation will make you laugh!
What that meant for farmers is that they need to control their cow's farts!
These Argentinian cattle farmers came up with an ingenious way to do so. By outfitting their cattle with fart-collecting backpacks they kill two birds with one stone: they collect the 300l of methane gas the cow produces throughout the day and in return get enough gas from one cow to power a refrigerator for an entire day.
READ ALSO: This man received the most extensive face transplant surgery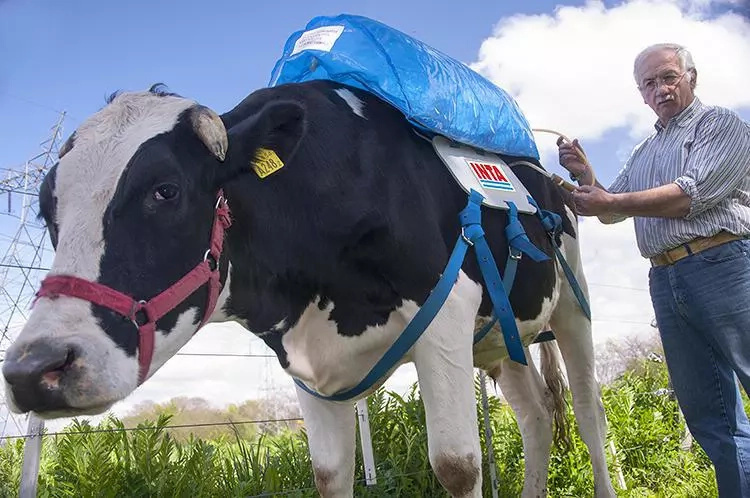 READ ALSO: DOTA players stage a stabbing incident, dances to #HornDance
Source: Kami.com.ph