- President Rodrigo Roa Duterte once again strikes against Senator Leila De Lima during his speech in a hospital in Tacloban on Monday, August 29
- According to the president, the lady senator should resign and kill herself
- Duterte also said that if he were the lady senator whose innermost core were being serialized, he would hang himself 
President Rodrigo Roa Duterte mocks the other presidential candidates in the recent election and tells Senator Leila De Lima off as he addresses a crowd during his visit to PO1 Nestor Villanueva at St. Paul's Hospital in Tacloban on Monday, August 29.
In his speech, the President said that Senator Leila De Lima should resign.  He even said that if he were in her shoe, he would take his own life.
"If I were De Lima, ladies and gentlemen, I will hang myself. The innermost of your core as female being serialized everyday," the President added, in reference to De Lima's now publicized romantic affairs.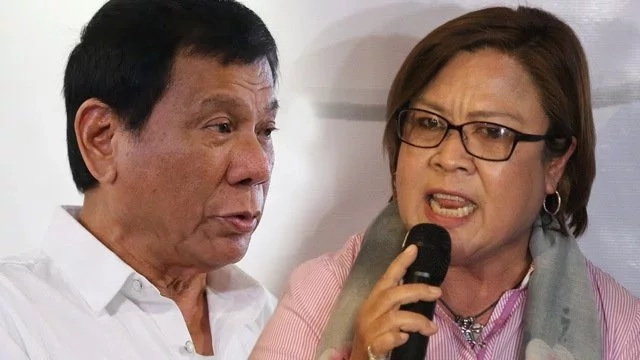 Duterte also said that the senator is a bad example for women.
READ ALSO: Cardinal Tagle speaks out on KILLINGS under Duterte administration
Duterte also said, "Pinapakita mo 'yan, you resign. Anong pakita mo sa mga babae, 'Follow me,' sabihin mo? This is how to be a woman of the world."
(Since you are showing that; (you) resign. What are you showing women? 'Follow me,' you say? This is how to be a woman of the world.)
READ ALSO: Najib vs the Punisher! Malaysian Prime Minister to DEFEND Sabah against Duterte
The now recuperating Po1 Villanueva was one of the police officers who were injured during the course of the joint police operations of CIDG 8, PIB-PAIDSOTG, PPSC-SWAT and MAIDTOSG, Marabut MPS, SPPO at Brgy. Logero, Marabut, Samar on August 24.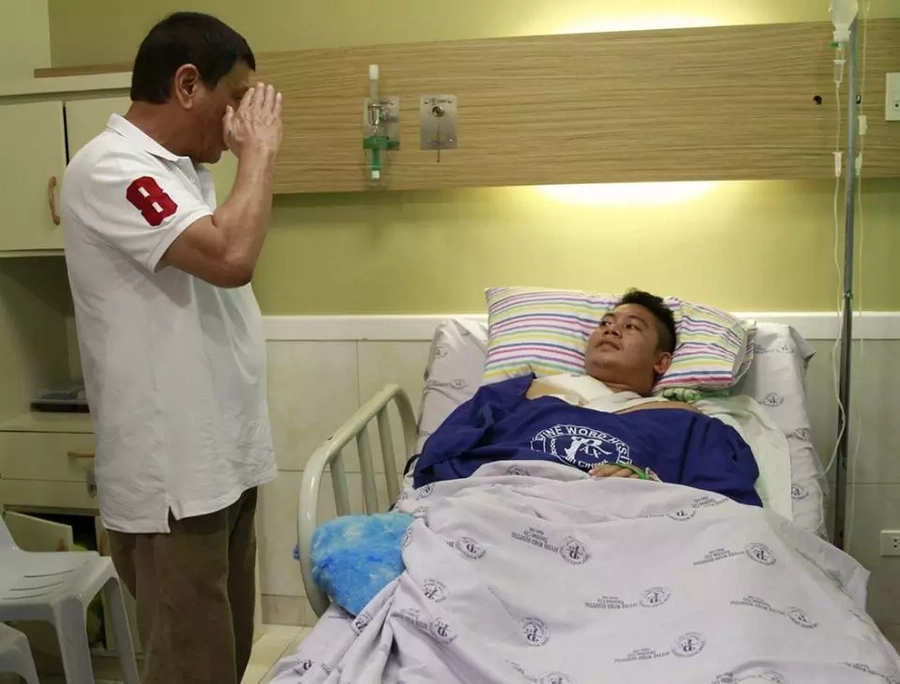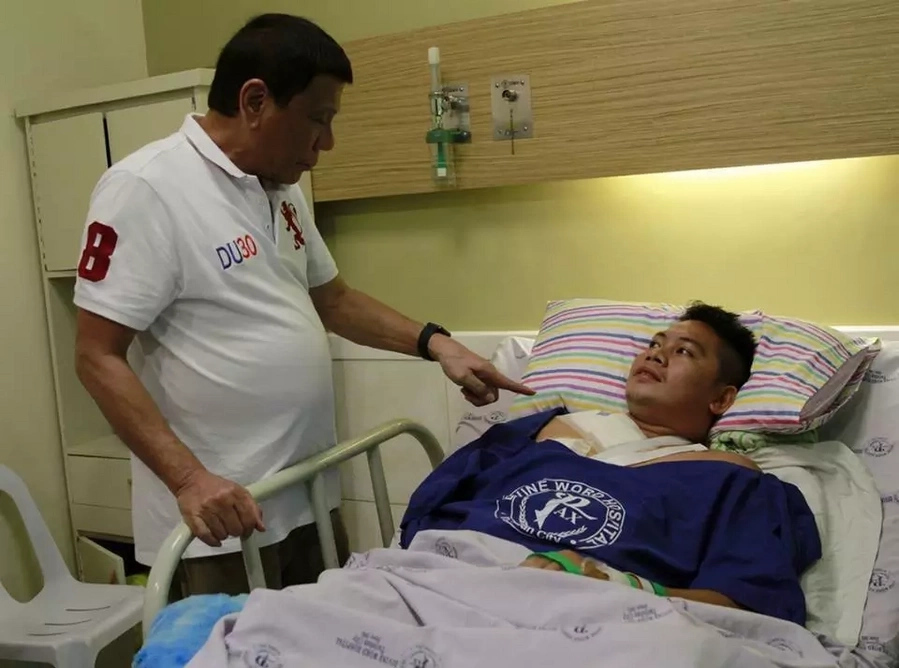 READ ALSO: Palace expects Duterte to be center of attention at ASEAN Summit
The president also reiterated his support to the police force, followed by a promise that he'll never let them be jailed for following his orders.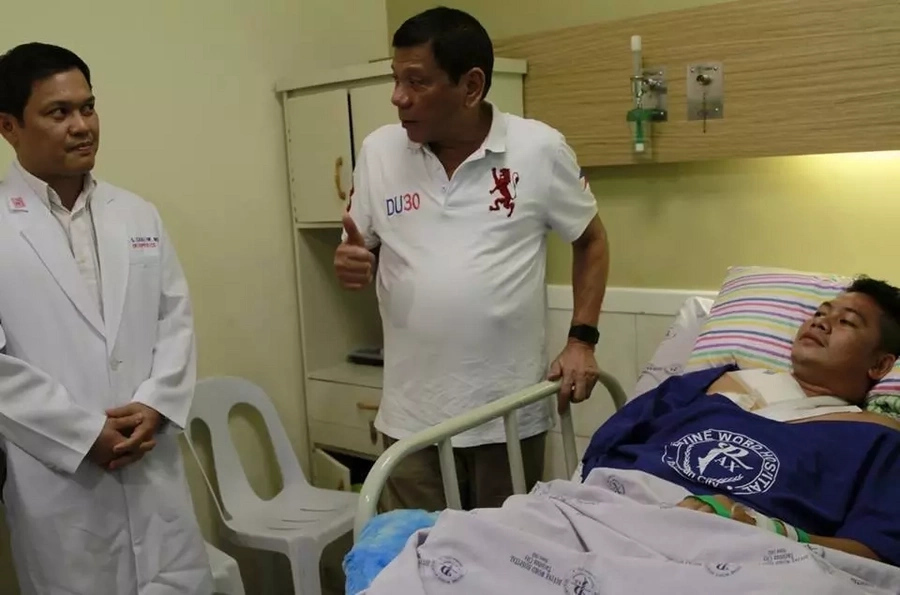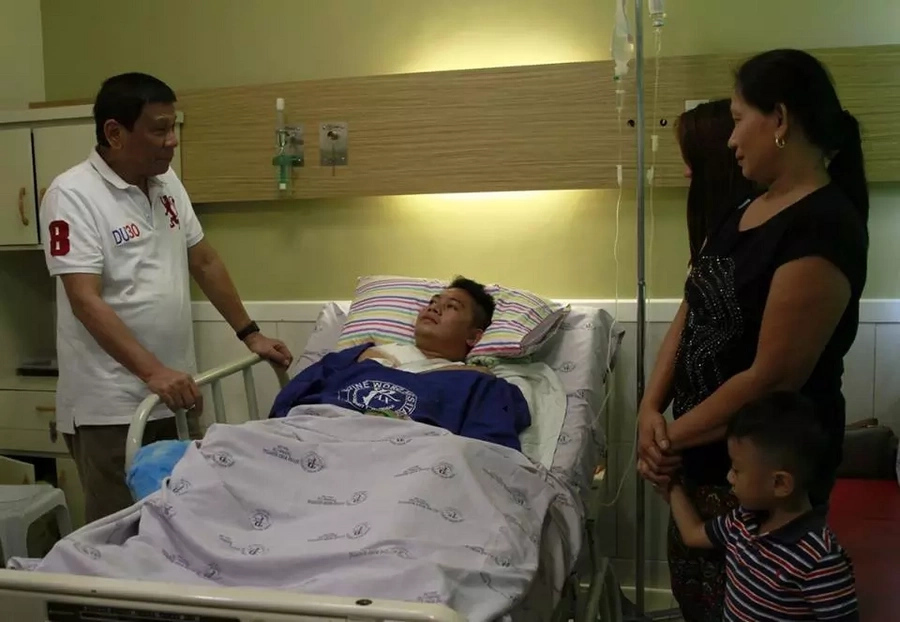 "Magtutulong ako sa kanila, whatever it takes," says the President.
- Kami Media
RELATED: Du30 places P2M on nacro-cops' head
Source: Kami.com.ph