- One netizen used the power of social media to date Mhia Khalifa, the second most popular actress in an adult site
- Davon Gregory posted on Facebook his conversation with the actress and asked for the help of netizens to close the deal – his FB post needs to have at least 3,200 likes, 909 comments , and 1,780 shares
- It seems like faith in humanity has been restored as his post already have more than 730, 000 likes, with nearly 16, 600 shares and more than 8,100 comments as of writing
READ ALSO: Never too late: 63-year-old grandpa finishes elementary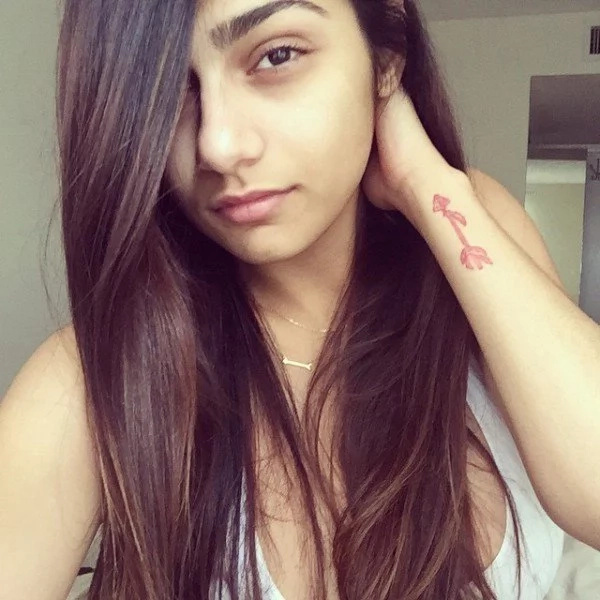 Facebook user Davon Gregory could be one of the most fortunate individuals when it comes to being lucky.  On Saturday, he asked help from the netizens to date a girl named Mhia Khalifa who happened to be the second most well-known actress in an adult site.
The two agreed on a deal before they could actually hang out together.
"I was playing around and she messaged back. Help me," Davon wrote in his Facebook post.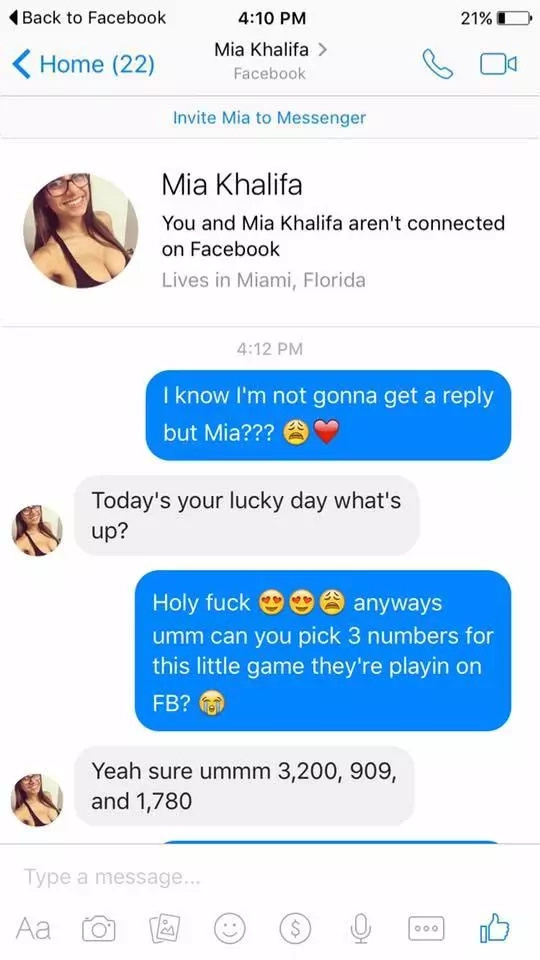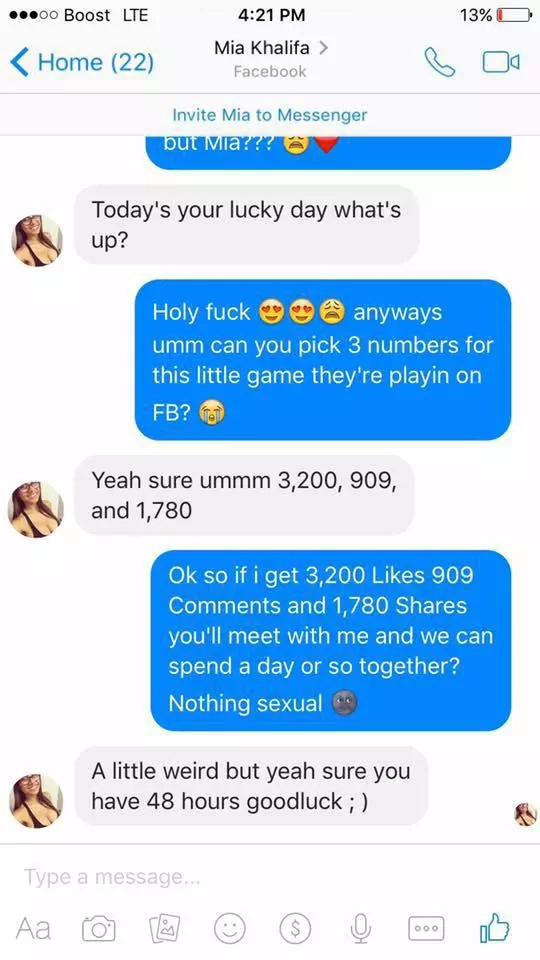 READ ALSO: Netizens call her Karen Carpenter of the Philippines but wait until she actually sings
Here's how their conversation went.
"Davon Gregory: I know I'm not gonna get a reply but Mia??? (Inserts sad emoji and a heart)
Mia Khalifa: Today's your lucky day what's up?
Davon Gregory: Holy *expletive* anyways umm can you pick 3 numbers for this little game they're playin on FB?
Mia Khalifa: Yeah sure ummm 3,200, 909, and 1,780."
READ ALSO: Fearless netizen expresses sentiments on De Lima and Hontiveros
According to the mechanics of the said FB game, Davon Gregory will have the chance to date Mia Khalifa if he meets the numbers she has mentioned in terms of Facebook likes, comments, and shares.
"Davon Gregory: Ok so if I get 3,200 likes, 909 comments and 1,780 shares, you'll meet with me and we can spend a day or so together? Nothing sexual.
Mia Khalifa: A little weird but yeah sure you have 48 hours goodluck."
READ ALSO: Netizens cry after watching this sweet video of 3-year-old Julianna; bless her!
Chance seems to favor this guy. As of writing, his post already reached more than 730, 000 likes, with nearly 16, 600 shares and more than 8,100 comments.
Social media users were rooting for them and were even more excited what will happen next.
Athen Henria says: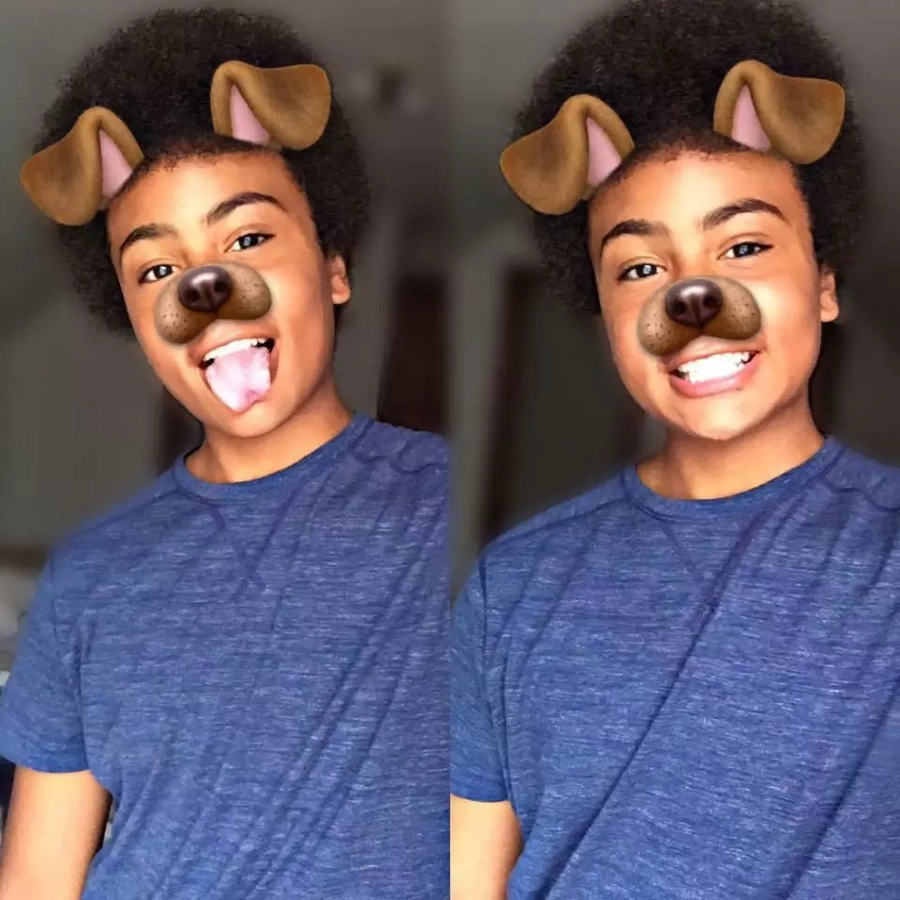 READ ALSO: It was a beautiful wedding until the groom died hours after; still a dream come true
Eric Alvarado says:
"Dude surpassed the standard, gets at least a month with her."
READ ALSO: 4-year-old Duday tries to awaken father who's in coma; what happened next will make you cry
Leo Lara says:
"I don't care if it's real or not but I'm helping a brother out."
Alan Tavarez says:
"At Least let us know how it goes haha."
Let's keep an eye if the two really did hang out. -Kami Media
RELATED: Netizens admire handsome policeman's kindness after he rescues missing child
Source: Kami.com.ph