- Kapuso actress Solenn Heusaff posted a photo on Instagram showing her body covered only by a hat
- Instagram users admired Solenn's sexy figure in the photo taken during Isabelle Daza's bachelorette party
- The photo already gained more than 35,000 likes on Instagram
Sizzling hot Solenn Heusaff posted an almost nude photo of her inher Instagram account on Sunday. The  photo she uploaded exposed the sexy actress' back and right butt cheek with only a hat, covering her front.
She wrote in the caption: "Owning up to ny (my) bathingsuit tag. You can have these cute hats personalized by @weekendbyproject15 #BELLEchorette #BaliLove"
The photo was taken at Hidden Hills Villas in Bali, Indonesia during the bachelorette party of actress and one of her dear friends, Isabelle Daza. They were with their close friends where Nicole Anderson and Carla Humphries were also present.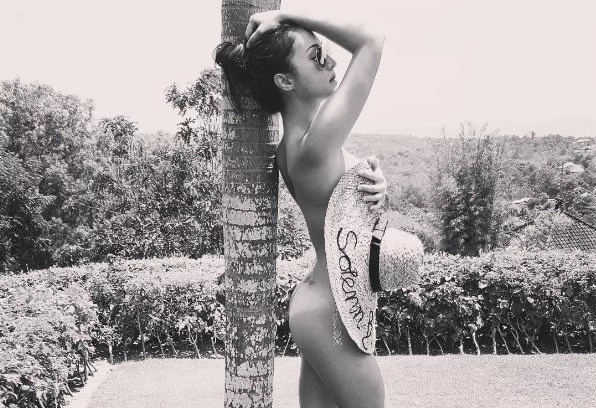 READ ALSO: She does it again! Solenn sizzles in this month's FHM cover
Netizens reacted on Solenn's sexy photo. Here are some of the Instagram comments:
angelusiferrer: "Bow.this Is sooooooo sexaaayyy"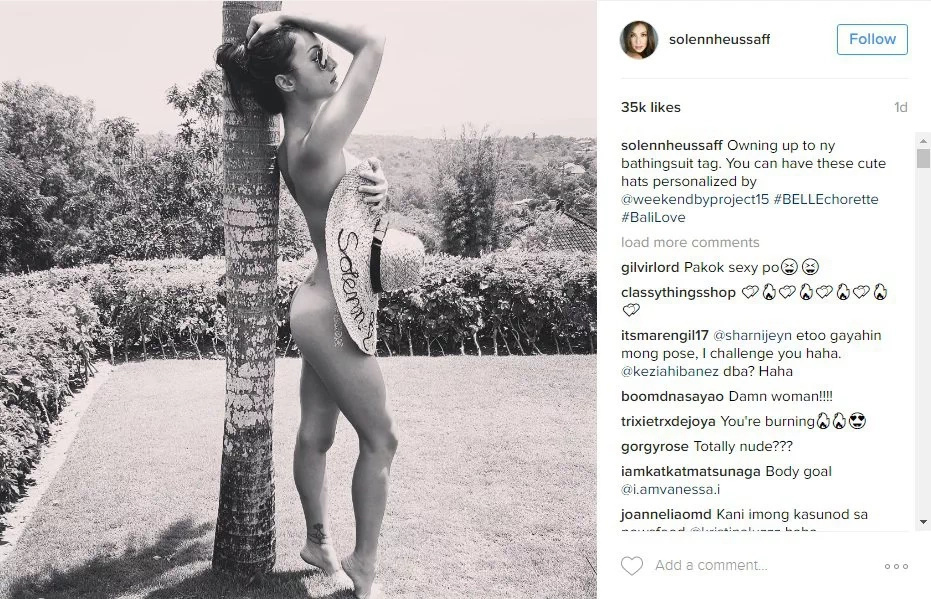 totifeliciano: Nakedly Gorgeous! @solennheussaff
kjrubis: "@solennheussaff I can't wait to see how your husband will,come up with the male version of this masterpiece"
taz_shey28: "@solennheussaff i always admire u as an artist... Very talented and so classy..."
READ ALSO: FIRST LOOK: Find out what's happening on Isabelle Daza's wedding!
 One Instagram user defended Solenn from bashers. User @mergel_federiz commented: "Hindi naman sya nakahubad naka bra at pantie naman ahh two pice pa nga yon ehh maka husga ka parang ikaw di ka nag huhubad ahh galang naman sa babae no kung babae ka naman alam mo kung ayaw mo gawin sayo wag mo gawin sa kapwa mo naka two piece naman ehh dami mo alam solen fans ako kaya ko sya pinag tatangol"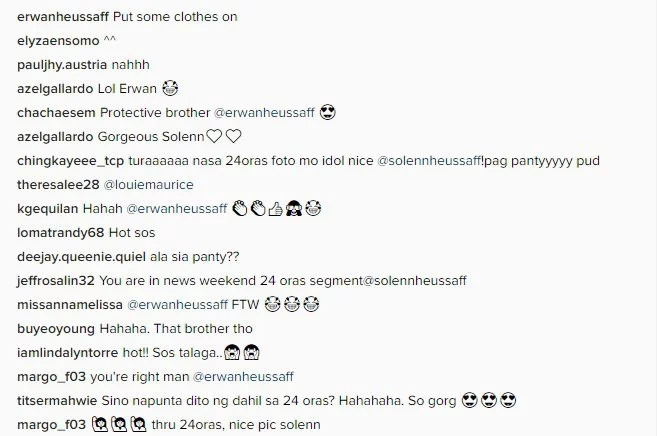 The sexy Kapuso star's followers were amused when Solenn's brother and actress Anne Curtis' boyfriend, Erwan Heussaff, commented on the photo. He said: "Put some clothes on". Solenn mentioned Erwann and replied: @erwanheussaff hhhhhmmmmm let me think about it. No.
The photo already gained more than 35,ooo likes on Instagram. - Kami Media
READ ALSO: Solenn Heussaff weds Argentine boyfriend in France