- Malaysian Prime Minister Najib Razak has vowed to protect the claims of Malaysia over Sabah if he meets with President Duterte
- The Prime Minister said that Malaysia's claims over Sabah are unquestionable and that it is politically stable under the Malaysian federation
- Duterte earlier said that he is planning to talk with Najib to settle the issue on Sabah
Malaysian Prime Minister Najib Razak promised on Sunday to defend the state of Sabah if he meets with President Rodrigo Duterte.
Sabah has been the subject of a territorial dispute between the Philippines and Malaysia. Najib said that Sabah is under the Malaysian federation and its government will ensure the development of the island.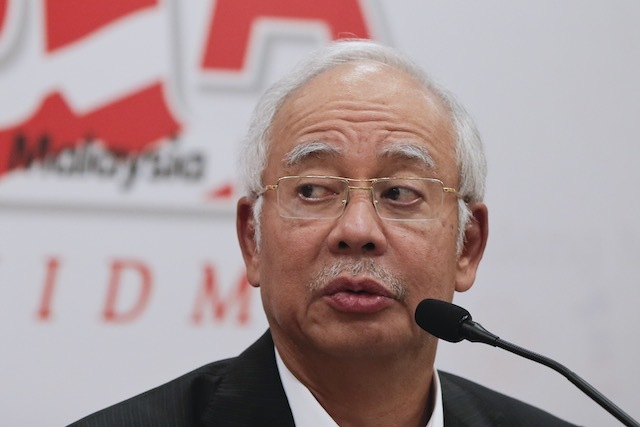 READ ALSO: Palace expects Duterte to be center of media attention at ASEAN Summit
"If I meet Duterte, I will defend Sabah's sovereignty," the Malaysian Prime Minister said during a delegation meeting.
He added that Malaysia's claim over Sabah has no doubts and that the territory is politically stable under Malaysia's Barisan Nasional coalition.
After winning the May 9 election, President Duterte promised to prioritize the Philippines' claim over Sabah. Duterte also said that the Philippine government recognizes the disputed island as a territory of the Kiram clan in the Philippines.
READ ALSO: 21 Abu Sayyaf bandits DEAD after 2-day battle
The President explained earlier that his approach to solving the territorial dispute will be a peaceful one.
"We can't afford to fight, let's just talk, and I hope the Malaysians will understand… If we file an actual case in (the international) court, and it is sure we will win, and yet, we don't want trouble, so can we  resolve this by other means?" Duterte said in June.
A Philippine official has said earlier in August that the President is planning to meet Najib in Malaysia to talk about resolving the territorial dispute.
The Kiram clan members of the Philippines claim that they are the descendants of the rulers of Sabah while Malaysia claims that the British government gave them Sabah in 1963.
However, the clan members said that they did not give Sabah to the British government but only leased the territory to the British North Borneo Company.
In 2013, the Kiram clan members tried to take Sabah by attacking the territory which resulted in the deaths of 70 Filipinos and 10 Malaysians.
Sabah has a population of over 3,500,000 people and has an equatorial climate. It is filled with rainforests, mountain ranges, rivers and a diverse species of animals and plants. – Kami Media
READ ALSO: Muslim extremists stage jailbreak
Source: Kami.com.ph