- Rappler launched its #NoPlaceForHate campaign that discourages disrespectful posts and comments
- "Dutertards" and "Yellowturds"" are always battling it out in political issues that, sometimes, lead to ugly spat
- Duterte supporters claimed that they are being silenced by the new online campaign from expressing their opinions about issues
News portal Rappler has initiated its #NoPlaceForHate campaign last week, but it does not sit well with the Duterte supporters.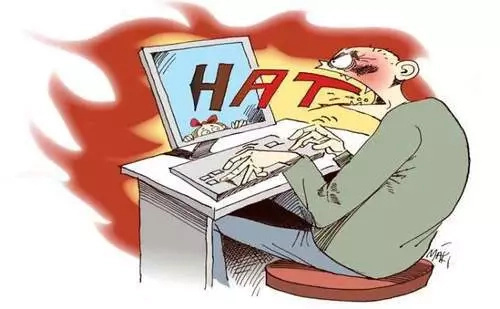 READ ALSO: Duterte to human rights advocates: DRUG addicts are sub-humans!
There is an ongoing war in social media between two factions – "Dutertards" and "Yellowturds". In every political issue, it is inevitable that the two will clash with contrasting opinions and political agenda. However, there are times that the discourse takes an ugly turn and netizens posts hateful comments that are no longer relevant to the issue.
With this, Rappler has started a new campaign #NoPlaceForHate that discourages disrespectful posts and comments towards the publication or another person.
"Starting today, we will be aggressively deleting crude and disrespectful posts and comments that violate standards of civility.
Debates and discourse have always been anchored on basic principles of human decency, respect, and values.
We have zero tolerance for comments that curse, trash, degrade, humiliate and intimidate. Such behavior does little to inspire intelligent and informed discussion that is the foundation of a vibrant democracy. 
Freedom of speech does not mean license to smear reputation and ruin credibility. Nor does it mean the freedom to be irresponsible and to defame. Freedom of speech, rather, is the recognition of the right of anyone to speak his or her mind, and to express a contrary view without being objectionable.
We are reclaiming our space as one that is safe from harassment on social media. No one should be afraid to write or speak what he or she thinks.
Four years ago, we set up Rappler and opened our site to comments and discussion in the belief that social media is the space where citizens can communicate with each other and use technology to help make this world a better place. This remains true today.
On Rappler, you should feel safe to express yourself without fear of being attacked and swarmed by an army of anonymous commenters who seek to silence and tame.
We welcome all views – as long as you're respectful of others who may or may not agree with you. Our moderation will become stricter to create, safeguard and protect this safe space."
READ ALSO: Singapore praises Duterte: He can make the Philippines GREAT
Known Duterte supporters Mocha Uson and Ira Panganiban criticize Rappler's newest online campaign thinking that the campaign is targeting Duterte supporters.
Ira Panganiban Facebook post reads:
"Hindi niyo talaga makuha ang galit ng taumbayan sa campaign ninyo ano?
Yang mga galit at nanggagaliti na posts sa Facebook, karamihan dyan galing sa mga taong naranasan na mawalan ng mahal sa buhay.
Pinatay nang holdaper ang tatay nila, ginahasa na ang kapatid nila, nalulong na sa droga ang kapatid nila at pinatay ang nanay nila.
Dumaan na sila sa sakit at hirap ng mga karanasan na yan.
Ang sinasabi nila - "Ang galing ninyo magsalita, naranasan niyo na ba?"
Kayo nga salita pa lang nanggigil na kayo sa galit, ayaw niyo na ito makita o mabasa.
Isipin ninyo sila at ang nararamdaman nila pag pinagtatanggol ninyo yung sa tingin nila ay nagdulot ng pait sa buhay nila.
Pero hindi ninyo gagawin yun! Ipipilit niyo pa din ang sa inyo. Kasi para sa inyo iba sila, mababa sila sa paningin ninyo. Hindi mangyayari sa inyo ang nangyayari sa kanila.
Nakakainis!!!!"
Mocha Uson, on the other hand, shared a sarcastic meme showing Rappler's campaign and previous editorial cartoon.
READ ALSO: Du30 places P2M on nacro-cops' head
In addition, netizens made sure to give their two cents to the issue. Below are some of the opinions on Rappler's latest campaign.
READ ALSO: Foreigner spills the "truth" about Duterte
Source: Kami.com.ph