"When you are a mother, you are never really alone in your thoughts. A mother always has to think twice, once for herself and once for her child." ~Sophia Loren; Women and Beauty 
- As the country celebrates the National Heroes' Day, let us recognize the heroic deeds that every Filipino's unsung heroes play in daily life
- In recognition of the mothers' roles in shaping the society, let us take a look at the life story of the "woman with many children"
- This is the story of how one mother from Tondo, a slum area in Manila - Rosalie Cabeñan - weathers life with 17 of her 22 children
A lot of people would name their mothers as their personal heroes, but never, in all the years that society has defined heroes, has the roles that mothers play been publicly recognized. We have tagged teachers and even overseas Filipino workers (OFW) as the modern heroes but never have we publicly identified mothers as one of them.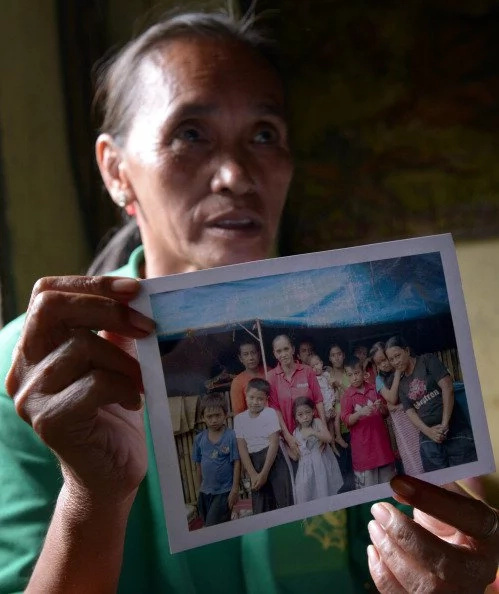 READ ALSO: These 5 well-loved Pinay nannies share the limelight with their celebrity alagas!
From among the informal settlers in Baseco, Manila, comes Rosalie Cabeñan - someone who could have passed for a typical mother in the area, except that she has 17 living children - and all of them from her very own womb.
She is also the hero - the mother from the documentary film - Bente Dos, a gem from the archives of filmmaker Joseph Laban and the Likhaan Center for Women's Health.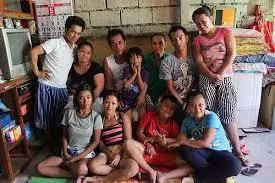 At 47, Rosalie has been pregnant and has given birth 22 times over the past 26 years. Now, with five of her children dead, she was left with 17 more. In a typical modern family way, she had her first child at 16, and as she puts it, "they kept coming and coming" leaving her frail and fatigued.
READ ALSO: Reckless mother pushing her son in a baby buggy while driving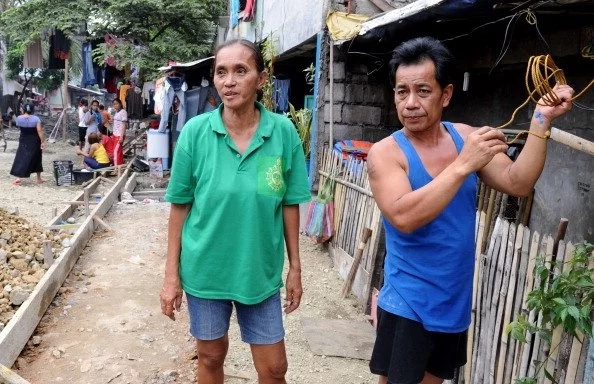 Both husband and wife had admitted that they did not know anything about contraceptives. When Rosalie finally learned about ligation - she was told that she couldn't undergo the operation due to her goiter. She also said that Danilo Sr., her husband, does not know how to use a condom.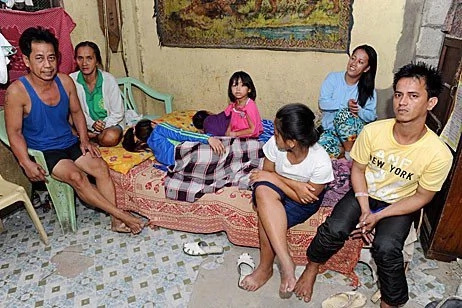 Rosalie's husband, Danilo, is a 49-year-old man who earns the minimum daily wage of P404 or equivalent to just under $10 as a street sweeper for the Department of Public Works and Highways (DPWH). The Cabañen family lives off on whatever the children can earn by doing odd jobs or taking loans from loan sharks.
Danilo had even joked, "I just throw my used underwear at you and you are already pregnant."
READ ALSO: Pregnant woman dancing #TrumpetsChallenge will make you wanna say WTF?!
Rosalie had said in an interview, "I was always pregnant and there was no time to take care of myself because I had to keep working to help my husband feed the children. I have tried everything, a stevedore [dock worker], a laundry woman, fish monger and a vegetable seller."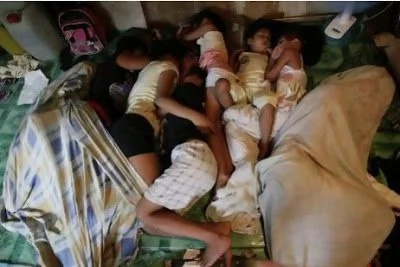 According to the seventh child, Danilo Jr., he has tried all sorts of odd jobs, including selling balut and picking up vegetables that fell off from crates (which used to be his mother's job) in Divisoria - a known shopping mecca in Manila.
READ ALSO: Read how kids play Pokémon GO in the most dangerous city in the world
She has since gained a reputation in her neighborhood in Tondo after her story attracted a number of journalists - both foreign and otherwise - who come looking for the "woman with many children".
Watch her story here.
After episodes of child-bearing and rearing  that they have done, much like the way this woman did, one is apt to make realizations as to when - if it ever comes - would we make time to acknowledge mothers as a hero.
RELATED: Whispered call to aspiring heroes
Source: Kami.com.ph