- Another viral Thai commercial has gotten more than 3 million views
- A dog repaid the kindness of a stranger who gave him a little snack at the time that he was so hungry
- The dog ultimately led the guy to the woman he was admiring earlier that day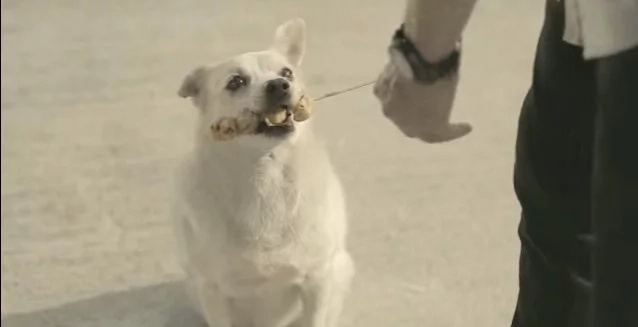 A viral Thai commercial is hitting more than 3 million views when it featured a stray dog who repaid the kindness of a stranger after the latter gave him a snack on a stick. And do you know how long the dog repaid the small act of kindness? All day!
Thai commercials are known to feature touching stories that melt the heart. The product that they're trying to sell if often not connected in any way to the story of the commercial.
READ ALSO: VIDEO: Breast implants vs homeless man
In this viral Thai commercial, a dog was looking longingly at a stranger who just bought his snack on a stick. Showing the latter his "Puss in Boots" eyes, the stranger didn't hesitate to give the dog his snack.
The guy thought that after he gave the dog the food, the story just ended there since he just walked back to his car. Little did he know that the dog was busy repaying him while he was at work.
READ ALSO: The Philippine Madrigal Singers bags another Grand Prix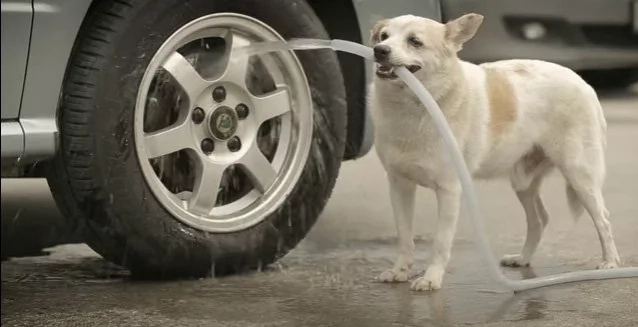 The little dog reserved a parking space for him, and in fact, defended the space from other possible cars.
The dog also snapped at the guy who tried to check his reflection on the side view mirror. Another dog peed on the tire, and the kind dog growled at it menacingly that it scampered off. Not contented at the kind deed, the dog got a hose to wash the dog's pee.
When nighttime came, the dog grabbed the sling bag of the guy, sauntered off and brought it at the feet of the woman whom the guy was looking fondly while buying the snack on stick.
READ ALSO: Pak! Ganern! Bakla and Dyoga Girl versions become internet hits
It was only then that the guy realized how the dog was trying to repay him for his good deed during that day.
An act of kindness deserves another kind deed. – SD, Kami Media
Source: Kami.com.ph