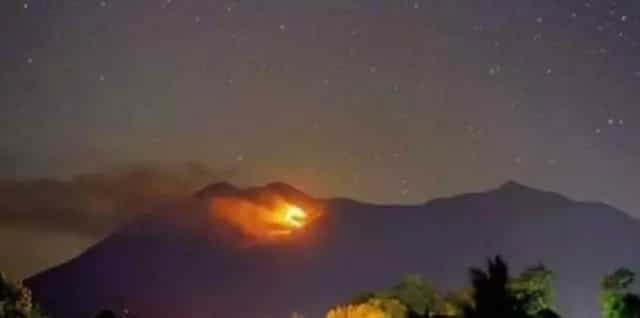 Mt. Apo is still on fire, and has been raging for around 5 days as of March 30, 2016. It has destroyed over 40 hectares of the mountain's forest cover, particularly the area facing Davao City.
Because of this, the city government of Kidapawan has ordered for the closure of Mt. Apo to give way for its restoration. The ban of trekkers and mountaineers in the area will last from around 3-5 years.
In an interview, Mayor Joseph Evangelista of Kidapawan stated that from March 27 onwards, Mt. Apo will be closed to give way to restoring its habitat.
Mayor Evangelista further said: "We have to sacrifice in closing the annual climb as I cannot sacrifice Mt. Apo that has served as landmark for greatness for centuries through its rich natural resources."
Kidapawan City's Mt. Apo Protected Area Management Board (PAMB) controls the number of hikers and mountaineers annually. Last year, the PAMB only allowed around 1,000 hikers to the mountain, in contrast to the previous years' numbers of 2,000 to 3,000.
The fire started as a small grassfire in an open field at the Davao del Sur side of Mt. Apo, the country's highest peak at more than 12,000 feet above sea level last March 26 due to a bonfire left by irresponsible trekkers.
Mount Apo, a protected wildlife habitat, is home to several pairs of endangered Philippine Eagle (Pithecophaga Jefferyi) and other rare species. Locals and tourists have fleed the place on foot, as the fire raged on last Sunday, provincial disaster official Harry Camoro told AFP.
Mt. Apo is the highest mountain in the Philippines, at 9,692 feet above sea level, and is situated at the borders of North Cotabato, Davao, South Cotabato, and Bukidnon provinces in Central Mindanao.
Read also:
Mt. Apo forest fire now 'alarmingly large'
Mt. Apo closed to trekkers for 3-5 years
Forest fire on Mt. Apo forces hundreds to flee
photo from gmanetwork.com
Source: KAMI.com.gh