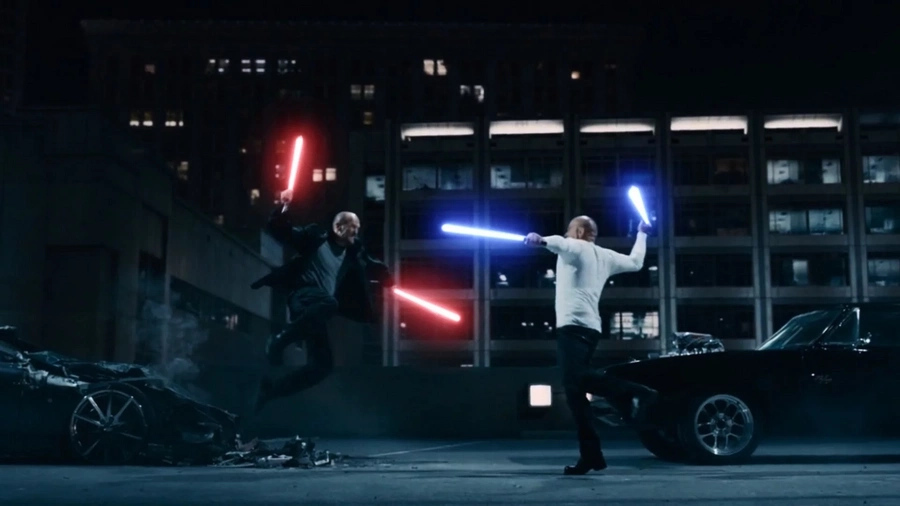 - Vin Diesel and Jason Statham cross lightsabers in this awesome video edit from Immersion VFX
- They took a fight scene  from the hit action movie 'Furious 7' from the latest in the 'Fast and Furious' franchise and edited to seem the characters are fighting on lighstabers
- The end result was a pretty spectacular match between two of the most muscle-bound Jedi you've ever scene
Vin Diesel and Jason Statham are going away at each other with lightsabers in this short video.
This video was edited by Immersion VFX for your amusement. They took a scene out of 'Furious 7' where the two brutes are whacking each other with pieces of metal.
The video editors put a pair of lightsabers into the hands of the fighters and edited the video and sound to make it seem like the two were fighting with 'more elegant weapons from a more civilized time.'
READ ALSO:DOTA players stage a stabbing incident, dances to #HornDance
READ ALSO: There is such a thing as 'professional trolls'
READ ALSO: This Nicaraguan woman was kidnapped by Goblins!
Source: Kami.com.ph