-Gilas Pilipinas despite not qualifying for the Olympics showed improvement as it ranked one step higher in the latest FIBA World Rankings
-From 28th, the Philippines now ranks 27th over Jordan and Germany who ranks 28th and 29th respectively
-Team USA continues to be the world's number one basketball team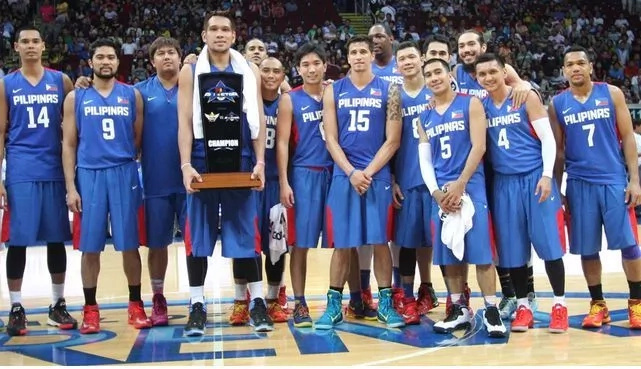 Despite falling short of its run in the world Olympics, Gilas still shines as it steps one spot higher in the latest FIBA World Rankings.
From the 28th spot, Gilas Pilipinas has ranked up to the 27th after the ranking were re-calculated succeeding the recently concluded Olympics in Rio de Janeiro, Brazil.
To the surprise of many, the Philippine basketball team is now ranked higher than Germany which is now placed at 29th. The Philippines' rival in Asia, Jordan is ranked 28th, one spot lower than Gilas.
READ ALSO: Why LA Lakers had to sign Chinese Olympian Yi Jianlian
The FIBA World Rankings takes factors in two Olympic Games cycles giving a certain amount of points to each team for every tournament that it participates during the given period.
Gilas Pilipinas in 2015, was able to bag the silver award in the FIBA Asia Championship against China. Early on this year, the Philippines was host to the FIBA Olympic Qualifying Tournament where it ended its Olympic dream after losing to the France and New Zealand basketball teams.
Meanwhile, Germany suffered a disappointing run winding up at the 18th place in the 2015 EuroBasket despite having NBA players Dennis Schroder and former MVP Dirk Nowitzki lead their rally. The German superstar Nowitzki has then retired from the national team making the German team unable to earn a ticker to the Olympic qualifier.
READ ALSO: Goodbye UCLA! Kobe Paras is now a part of the Creighton Bluejays
Former Asian champions Iran (ranked 25th) in its second consecutive Olympics absence ranked down by eight spots but continues to be second in Asia behind China (who ranks 14th in the world).
Team USA, who remain to be reigning Olympic champions, continue to remain on top of the rankings, followed by European rivals, Spain, Serbia, France, and Lithuania.
Argentina, Brazil, Turkey, Russia, and Australia are the remaining teams that complete the top 10 ranking.
READ ALSO: Which PH city did Duterte choose for the 2019 SEA Games? Find out here
Source: Kami.com.ph