- President Rodrigo Duterte ordered the military to do an all out offensive to destroy the rebel group after they beheaded an 18-year old captive
- In a two-day clash, 21 Abu Sayyaf bandits were killed
- Abu Sayyaf is notorious for kidnapping and beheading their hostages
In a military report on Sunday, three leaders of the Abu Sayyaf along with 18 of their followers have been slain during the two-day battle with government forces.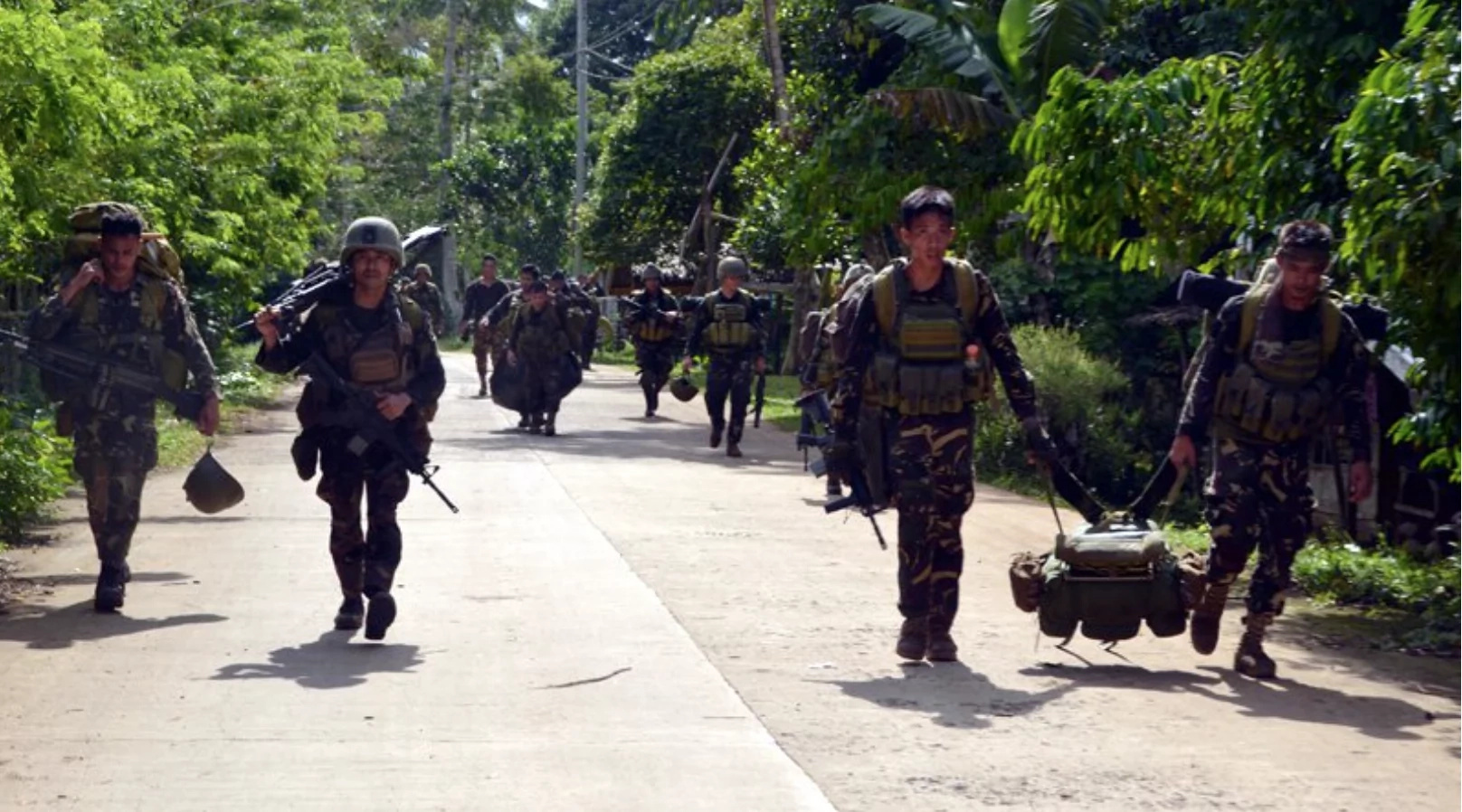 After the Abu Sayyaf executed 18-year old captive Patrick James Almodovar when his family failed to pay the P1 million ransom, President Duterte ordered the military to do an all out offensive to destroy the rebel group.
READ ALSO: Duterte: Destroy Abu Sayyaf
According to Lt. Gen. Mayoralgo de la Cruz, the rebel leaders killed are identified as Mohammad Said (Amah Maas), Sairul Asbang, and a person identified as Abu Latip.
The General also added that 17 government troops were wounded in the two-day clash with the Abu Sayyaf.
Mohammad Said, who has five standing warrants of arrest for murder, is behind the kidnapping of three foreigners and a Filipina woman from Samal Island, Davao de Norte province last year.
Canadians John Ridsdel and Robert Hall were executed by Said's group after the Canadian government refused to pay ransom for their release.
READ ALSO: Duterte and reds: In best position
Chief of the Armed Forces of the Philippines' public affairs office Col. Edgar Arvalo said that bodies of the other slain rebels were not recovered by the government forces because they were taken by their fleeing companions.
Since August 11, the government task force have recovered high-powered firearms and three homemade bombs, captured two Abu Sayyaf bandits, and rescued two hostages, according to Brig. Gen. Arnel de la Vega, chief of the military's Joint Task Force Sulu.
Major Filemon Tan Jr., spokesperson for Wesmincom, stated that more than 1,200 troops composed of special forces commandos are currently combatting the Abu Sayyaf in several areas of Sulu.
Nevertheless, the troops have been tasked to ensure that a deliberate attempt for the safety of the Abu Sayyaf hostages would be taken.
READ ALSO: Abu Sayyaf beheads teen hostage; WATCH Duterte vow to DESTROY terror group!
"We are very careful in the operation so as not to harm kidnap victims. Besides, we have intelligence information about the location of hostages while they are moving," De la Cruz said. - Kami Media
Source: Kami.com.ph