– Some unidentified people put massive wooden planks right on the railways shortly before a train was coming
– Train crashed into the boards and literally jumped in the air
– Police appeals to general public in hope to find perpetrators
Camera in Aylesbury, Buckinghamshire, UK shot a footage of unidentified people, supposedly young ones, placing huge massive wooden planks on the railways, apparently they were aware that the train was coming soon. They were even noticed by a random local citizen who called for an emergency, but nothing was done in such a short time and train ended up crashing into this hastily done barricade anyway.
RELATED: Woman live-streams her dying boyfriend on Facebook seconds after being shot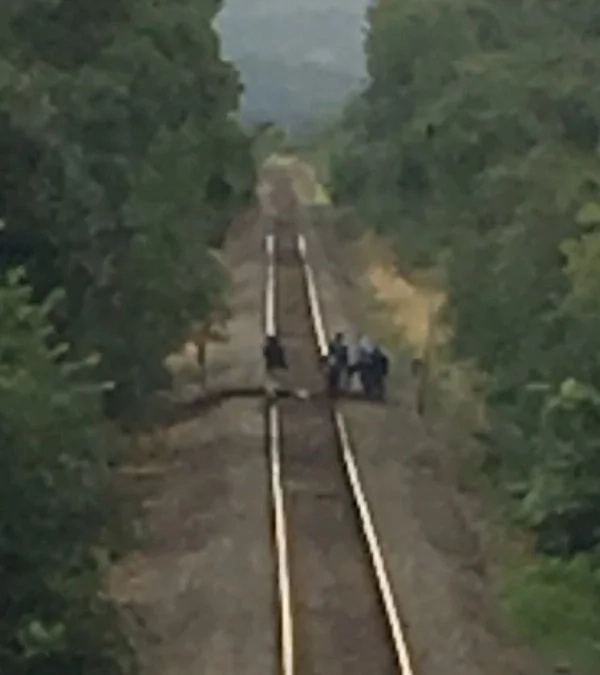 Train was badly damaged, but actually no one was injured and it is very fortunate, experts claim everything could've gone much and much worse. Train didn't derail and continued its motion and that is crucial, because in case of derailing there could've been a lot of human casualties. Various passengers describe their feeling as the train crash into the planks: 'the carriage jumped in the air'.
Police and general public suppose, that the motive of such a stupid act is simply to get some fun and it is also so outrageous and awful, because those unknown perpetrators obviously put many lives at risk including their own.
READ ALSO: The picture this man snapped when his wife was giving birth is going viral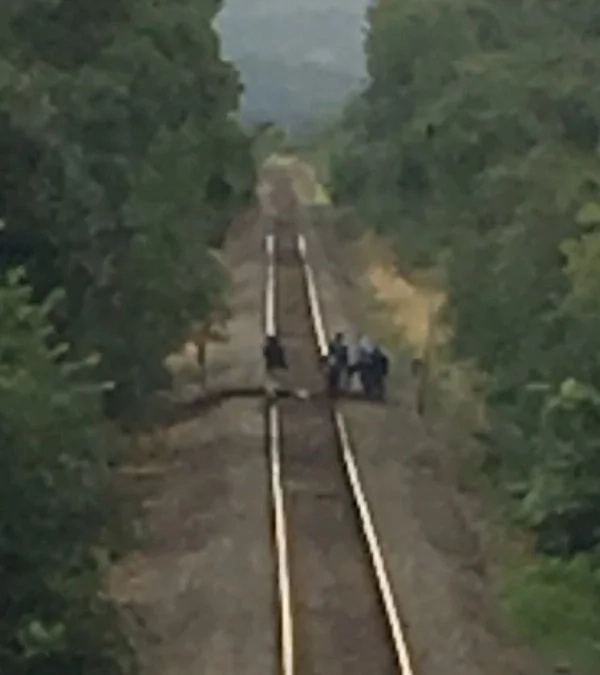 The British Transport Police tries to find perpetrators, thus presented photo from surveillance camera to general public in case someone will identify these people and report it. Police officials are worried about the incident, noticing that everything went well this time, but who knows what could've been occurred if the train had derailed.
They also emphasized that railway trespassing is always dangerous and prohibited, even if those people weren't messing with planks and upcoming train, because trains are travelling too fast and don't usually look out for pedestrians on rails.
'We were lucky this time but acts like this can easily have fatal consequences.' — said local police spokesperson to the press.
– Kami Media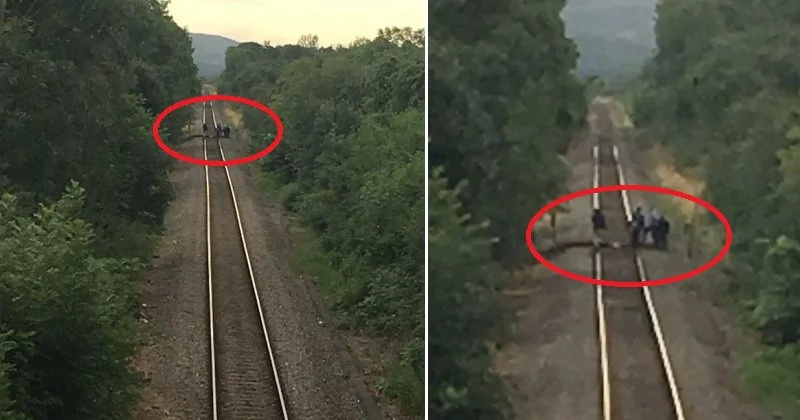 RELATED: Reckless mother pushing her son in a baby buggy while driving
Source: Kami.com.ph