North Korea Kim Jong Un to punish losers in Rio Olympics
- North Korean athletes who failed to win a medal in the Olympics will be punished upon their return
- Gymnast Hong Un-Jong may face even severe punishment for taking a selfie with rival from South Korea
- The athletes may be given poorer quality housing, received reduced rations, or worse, they and their family will be forced to work in coal mines.
As the Rio Olympics 2016 concluded and athletes return to their respective countries, including the delegates of North Korea, who may face punishment upon their return, especially the athlete who took a selfie with South Korea.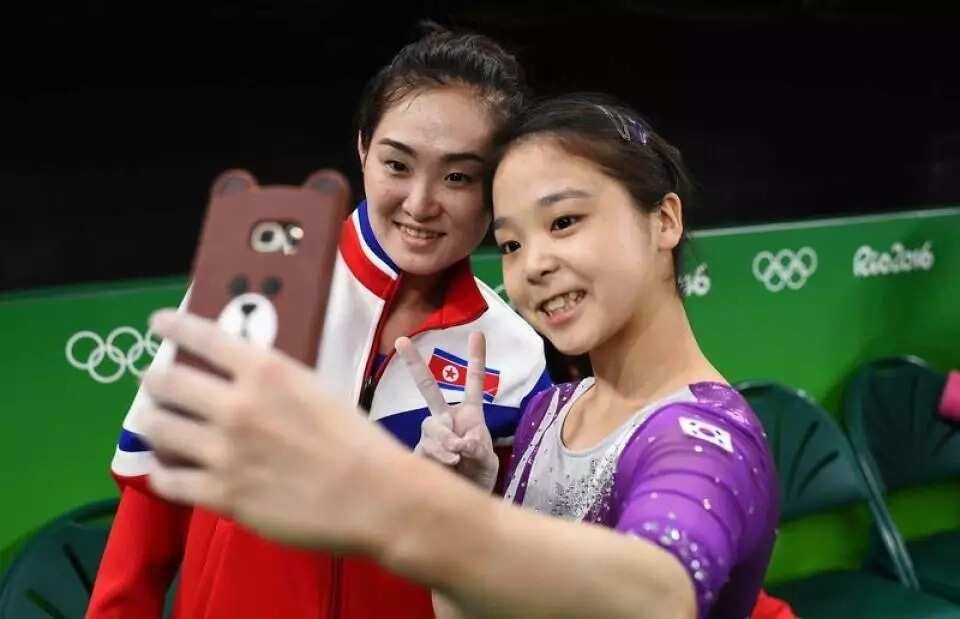 READ ALSO: North Korea invents alcohol that lets you drink without getting a hangover
The underperformance of the contingent has invited the wrath of the nation's leader. Before the games, the supreme leader of the nation ordered its athletes to bring home with at least 17 medals. The target includes five golds and 12 other medals. However, the delegation only managed to bag two golds, three silvers and two bronzes.
According to The Sun, the athletes who failed to earn a medal may end up working in the coal mines and will live in poorer conditions.
Meanwhile, gymnast Hong Un-Jong who took a selfie with South Korean gymnast Lee Eun-Ju may face severe punishment. The former gold medalist failed to defend her title and lost to US' Simone Biles. While people applauded Hong for showing sportsmanship as well as a small step for the reunification of the two Koreas, the North Korean leader's will probably see this as treason and conniving with the enemy.
READ ALSO: 'Surfing in the DPRK'! Watch this viral hit music video from North Korea!
According to Professor Toshimitsu Shigemura, an expert on North Korea, said: "Those who won medals will be rewarded with better housing allocations, better rations, a car and maybe other gifts from the regime. But Kim is going to be angry and disappointed at these results."
"Those he feels have let him down are likely to be punished by being moved to poorer quality housing, having their rations reduced and, in the worst-case scenario, being sent to the coal mines as punishment," he added.
Kim Jong Un is known to be an avid sports fan and since he assumed power in 2011, sports has become a priority in North Korea and ordered the construction and renovation of competition and practice venues.
Winners are honored in the country and were given better living conditions as a reward, while losers and their family were driven to poverty.
READ ALSO: This Olympic runner's face after he was told of being disqualified will break your heart!
Source: KAMI.com.gh