- President Duterte slammed human rights advocates for criticizing his bloody war on drugs
- Duterte said that the drug pushers and users killed should not be considered as human beings due to the crimes they have committed
- Almost 2,000 suspected drug criminals have already been killed since Duterte assumed office
President Rodrigo Duterte slammed human rights advocates for criticizing the spate of killings of alleged drug criminals in the country, saying that those involved in drugs should not be considered as human beings.
Duterte also criticized the human rights advocates – both local and international – for not focusing on the innocent children abused by drug users.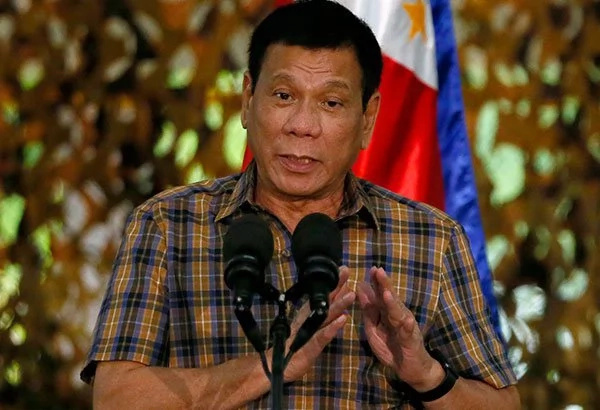 READ ALSO: Catholic bishop issues 'PRAYER for healing' amid extrajudicial KILLINGS
"These human rights (advocates) did not count those who were killed before I became President. The children who were raped and mutilated [by drug users]. That's why I said, '[W]hat crime against humanity?' In the first place, I'd like to be frank with you, are they (drug users) humans? What is your definition of a human being? Tell me," the President said in Davao City on Friday.
Both local and international human rights advocacy groups, as well as the United Nations (UN), have expressed their alarm over the increasing number of suspected drug pushers or users getting killed nationwide.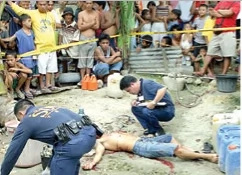 READ ALSO: VIDEO: Watch 'Bato' tell drug users to 'kill drug lords' and 'burn their houses'
The human rights advocates also criticized Duterte for allegedly making statements that encourage the killings.
"Directives of this nature are irresponsible in the extreme and amount to incitement to violence and killing, a crime under international law," said Agnes Callamard, the UN special rapporteur on summary executions.
The Catholic Church in the Philippines has also expressed its concern over the spate of killings, with its officials expressing their support for Duterte's war against drugs but their opposition to the illegal killings of suspected drug criminals.
According to recent statistics, over 1,000 alleged drug criminals have been killed in summary executions while over 700 have been killed in legitimate police operations.
The Senate, led by Senator Leila de Lima, is making an inquiry regarding the extrajudicial killings. – Kami Media
READ ALSO: 7 drug suspects summarily executed in ONE NIGHT in a Bulacan town
Source: Kami.com.ph