- President Rodrigo Duterte singled out a reporter during his press briefing last Wednesday to invite her for a snack
- The reporter politely avoided the president's attempt to hit on her and instead inquired on his latest allegations against Senator Leila De Lima
- Aside from an alleged new lover, Duterte accused the senator of being involved in illegal drug trade inside the New Bilibid Prison (NBP)
In the midst of delivering tirades against Senator Leila De Lima, President Rodrigo Duterte still had the time to flirt with a reporter during a press briefing last Wednesday, August 24.
After Lala Babilonia, a reporter from the People's Television Network Inc. (PTV-4), raised a question regarding the unilateral ceasefire with the communist rebels, she was invited by the president for a snack – the fruit durian to be specific.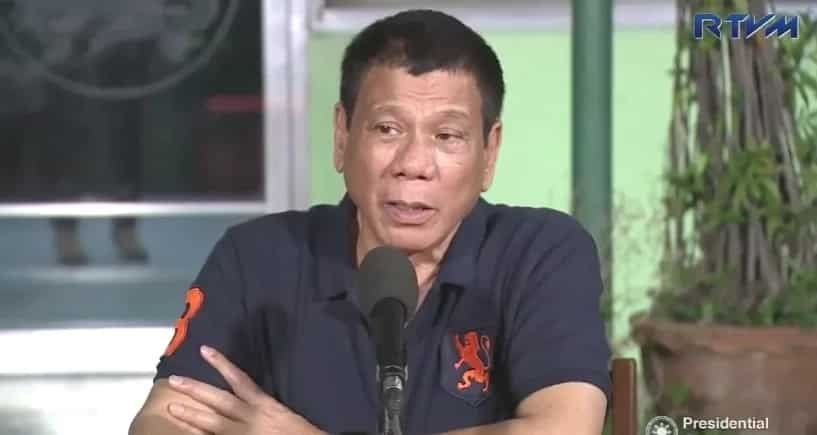 The journalist politely responded to the question on whether she eats the fruit and let go of the conversation until the president sought her again after the 40-minute briefing.
READ ALSO: Despite being a party goer, James Reid has 'nothing to fear' and is willing to undergo drug test
He again reminded her of his invite to which Babilonia replied that isn't it too much for them to be discussing about love in a joking manner.
Known for his philandering ways, Duterte argued that there's no such thing as too much when it comes to love.
The uncomfortable Babilonia tried to deviate the topic of the conversation by asking if De Lima's alleged new lover was involved in drug trade, but the president only repeated that the senator has a new lover and added, "Just like what will happen to us."
READ ALSO: 10 THREATS tough talking Duterte made in the past months
As usual, the head of the state's attempt to lighten up the situation didn't go unnoticed by other reporters who were also there to inquire further about his seemingly unending war of words against the former secretary of the Department of Justice (DOJ).
In his latest set of accusations, Duterte hit not only De Lima's personal life but her involvement in the illegal drugs as well. First, he accused her of having a new lover under the name of Warren. According to the president, the senator's sexual escapades with the traffic enforcer led to her serious violations of the law.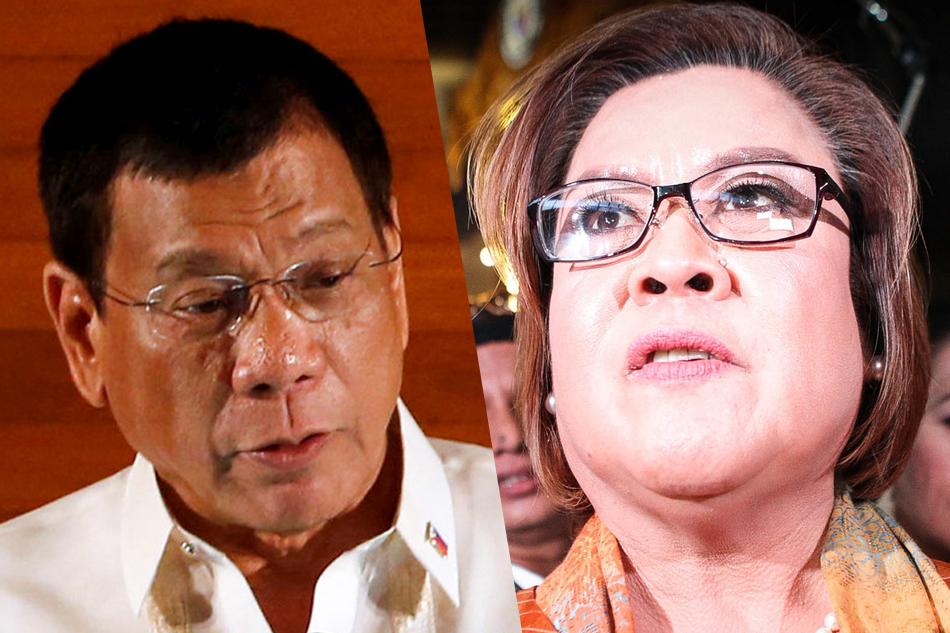 Second, the chief executive also released a matrix of personalities involved in the drug trade inside the New Bilibid Prison (NBP) including De Lima as the highest ranking government official in the list.
READ ALSO: Ai-Ai delas Alas supports Duterte DRUG WAR; slams Senate inquiry witnesses!
57-year old De Lima who's celebrating her birthday today just laughed the list off and called it 'garbage' and almost laughable. When questioned what her birthday wishes were, she asked for the president to stop attacking her personal life and for her to actually find a new love like what she has been accused of for the past weeks.
The president was previously under fire for his sexist remarks and offending joke regarding the rape-murder Australian victim. He also had a squabble when he cat-called the GMA 7 reporter Mariz Umali.
Source: Kami.com.ph