- President Rodrigo Duterte said that there is no tention between the government and the communist rebels
- Hesaid that he is ready to have peace talks with the reds
- Communists and Duterte ordered a ceasefire to pursue peace talks
President Rodrigo Duterte said on Friday that the communist rebels and the government are in "best position now."
According to Duterte, he has always been ready to have peace talks with the reds and said: "There's a window, it is not really very big. But there's a window now for us to take stock of everything."
He said that the communists and his administration were not fighting after they have declared a truce. Duterte, in return, also ordered a ceasefire.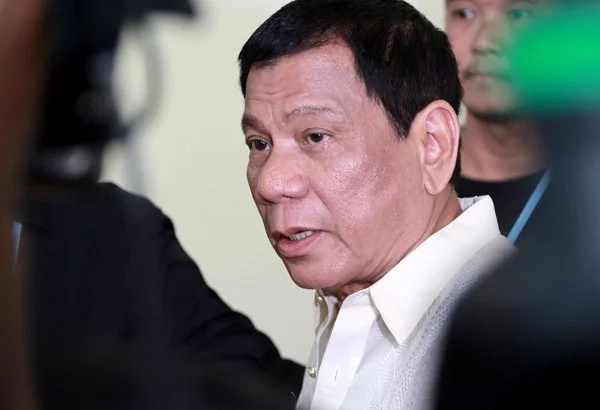 READ ALSO: Will Duterte succeed in negotiating peace for PH? Find out here
Duterte stated that he ordered a truce with the New People's Army (NPA) saying that he wanted "to show my good faith, that I heartily wanted to talk peace [with them]," pointing out that he was the first to declare a ceasefire with communists.
However, despite declaring a ceasefire, a problem emerged when the NPA continued attacking soldiers and even civilians which made Duterte lift the ceasefire and told them to fight if that is what they wanted.
Duterte mentioned the case with the Moro National Liberation Front (MNLF) and the Moro Islamic Liberation Front (MILF), saying that he sensed that the rebels were also tired of the fights.
READ ALSO: Abu Sayyaf beheads teen hostage; WATCH Duterte vow to DESTROY terror group!
He said: "If we can give the MILF the territory it wanted, which I am inclined to give so that there will be no more trouble. Anyway, it's a definite territory also for the Autonomous Region in Muslim Mindanao. It stretches a little bit, [but] fine. We still have enough land in the entire Republic of the Philippines to make everybody happy."
Duterte said that he still has to talk to the MNLF leader, Nur Misuari in order to know what the rebel group wants. He asked the police and the military to let Misuari freely move around once he comes out of hiding.
He further explained that authorities shoiild not arrest Misuari because it will affect the settlement between the government and the rebels. - Kami Media
READ ALSO: CPP offers indefinite ceasefire
Source: Kami.com.ph