EDITOR'S NOTE: This video contains themes, images, and language that may not be suitable for minors. Parental guidance is strongly advised.
A video of a husband forcefully shaving the head of his wife with the help of his friends for allegedly cheating on him has gone viral, with netizens divided on the issue of whether she deserved the punishment or not.
The clip shows the husband shaving the head of his wife while his two friends hold the woman so that she could not fight back.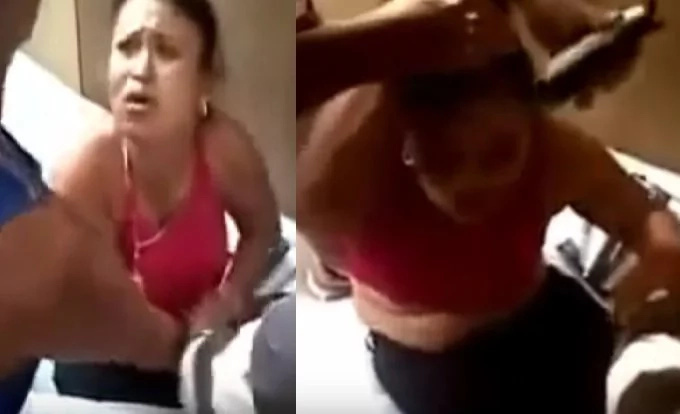 READ ALSO: VIDEO: This woman DIED but 'came back to life' in Iloilo! Watch the SHOCKING 'miracle'
Throughout the video, the woman can be seen begging her husband not to punish her. She was also trying to fight back against her husband but she was just overpowered by the other men.
Many netizens were outraged with the actions of the men, saying that he does not have the right to physically abuse his wife even if the accusations of cheating were true.
"It was disgusting behaviour. For two guys to hold her down while the other does what he wants to her, almost feels like a rape scene. How do we even know she cheated? Just because the caption in the video said so? People shouldn't be treating each other like this," the Filipino Netizens Facebook page commented.
READ ALSO: Real deadly SWORD FIGHT in Negros caught on VIDEO; watch their heart-stopping battle!
Other online users pointed out that a possible reason why the woman might have cheated on him is because of the man's propensity for violence and aggression.
"No wonder she cheated on you… You don't deserve a lady," a netizen wrote.
However, there are some netizens who believe that the woman deserved her punishment.
"She deserves this. You don't have to cheat, just break up if you don't want the guy. You should be thankful because you only lost your hair, not your life," an online user argued.
What about you? Did she deserve to be punished this way for allegedly cheating on her husband?
SHARE this shocking video with your family and friends! – Kami Media
READ ALSO: VIDEO: Trainer beats up ELEPHANTS to force them to DANCE 'Gangnam Style'
Source: Kami.com.ph