- The millions of votes for Bongbong Marcos, according to President Duterte, could be an indication that there's no longer Martial Law trauma among the Filipinos
- Duterte pointed out the fact that there was only a small margin of 200,000 between the votes of VP Robredo and Bongbong during the election
- Further, Duterte said that hero's burial for Marcos is not a violation of the Philippine law
President Rodrigo Duterte said that the millions of Filipinos who voted for former Senator Ferdinand "Bongbong" Marcos, Jr. could be an indication that Filipinos are no longer traumatized by the horrors during the martial law years.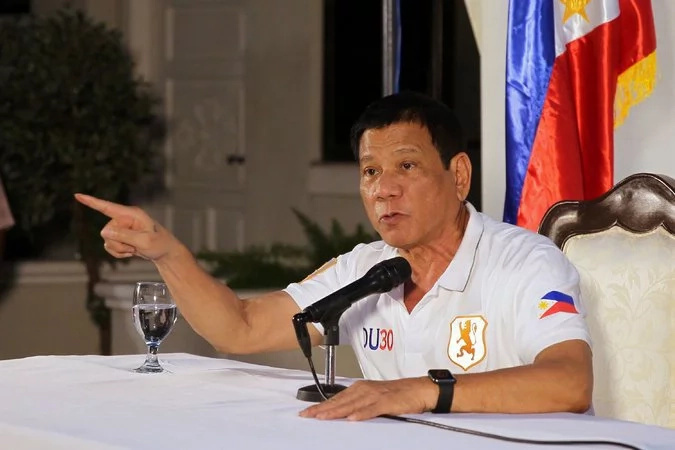 "Iilan diperensya lang sila, tsaka 200,000. Tapos sabihin ninyo na it's still fresh? Even Bongbong Marcos was… Sabi niya, dinaya siya. Baka kung hindi siya dinaya, talagang manalo siya," said the President during the press briefing in Davao City last Thursday.
READ ALSO: Will Duterte succeed in negotiating peace for PH? Find out here
(There was only a small difference in their votes, a small margin of 200,000. And then you are saying that it's still fresh? Even Bongbong Marcos was… He said he was cheated. Maybe if he wasn't cheated of victory, he would have certainly won.)
The statement of the President was directed to those who are against his directive to bury former President Ferdinand Marcos at the Libingan ng mga Bayani.
Duterte added, "Well, even then I said the number is a very minimal—if it's indication to you that there is no more such thing as a Marcos trauma just look at the results of the election. It will tell you that… Si Leni is naghabol sila (Leni's camp was trailing). Ilan ang boto ni Leni (How many were her votes)? It's about 600 to 200,000."
READ ALSO: Find out what Indonesia has to say on Duterte's war on drugs
The President has disregarded the criticisms from human rights groups and stated that the issue of Marcos being a hero or not is merely political.
"They are contesting if Marcos is a hero. I do not care. Whether he is a hero or not, if he is a soldier, he should be buried there. The issue about his heroism is political," Duterte said.
READ ALSO: Atty. Fortun slams erroneous DILG media advisory as 'MASSIVE disinformation'
Moreover, Duterte emphasized the fact that the law allows the late dictator to be buried at the Libingan ng mga Bayani and that if he would be violating the law if he will not allow the hero's burial for Marcos. – Kami Media
Source: Kami.com.ph