- 6-year old Polo protected 8-month old Vivian Poremski when a fire broke out in their home while the latter's mother was outside
- Upon seeing the flames, Erika rushed to save Vivian but the blaze hampered her efforts to reach the second floor
- Firefighters said that Polo covered Vivian's body, resulting for her to only sustain burns on her arm and side while the dog died in the process
An 8-month old baby girl from the city of Baltimore in Maryland survived a traumatic house fire after she was shielded by her faithful dog.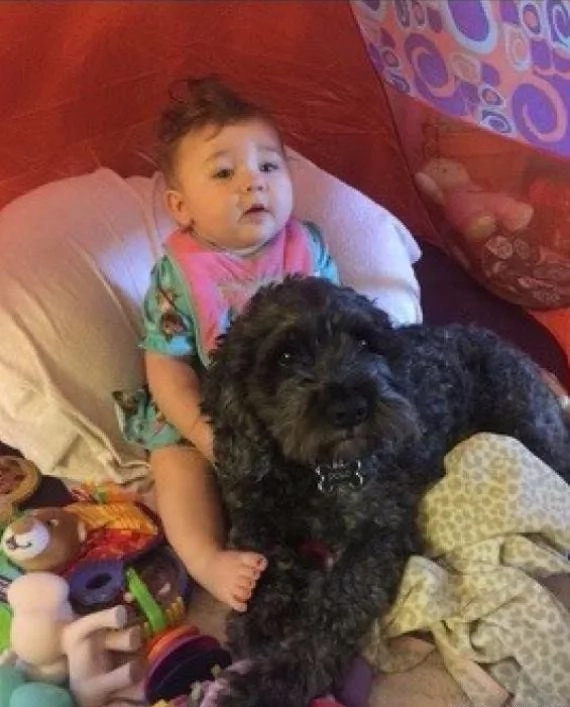 Erika Poremski, the child's mother, left her daughter with the company of their family dog called Polo when she stepped outside for a bit to gather several belongings in her vehicle.
But the short span of time was enough to prompt a huge blaze in her home. Immediately concerned for her toddler Vivian's safety, she tried to reach to her in time but the flames have already hindered her path.
READ ALSO: Pacman calls from the other side: A call to action against animal cruelty
Vivian was located on the second floor of their abode, causing problems for the older Poremski to come to her aid. She recalled how she attempted to climb the stairs, but the curling door began falling – completely blocking her way.
Poremski noted how she could hear the sound of Vivian's crying but could not do anything to rescue her daughter.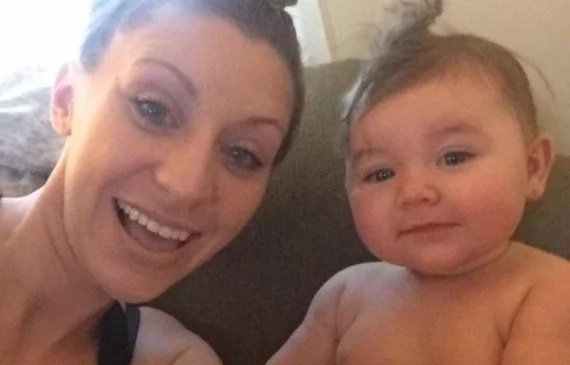 In a report made by the Huffington Post, Poremski shared that some neighbors were helping her in the process but resulted into failure as well.
READ ALSO: Impatient dogs DRIVE and CRASH car into Walmart
Baltimore City Fire Department spokesperson Samuel Johnson said that the two-storey house was severely engulfed in flames by the time they arrived.
So imagine their surprise when little Vivian endured the horrible incident with the help of their six-year old Polo. The ball of fluff shielded Vivian from the fire, which in turn cost his life.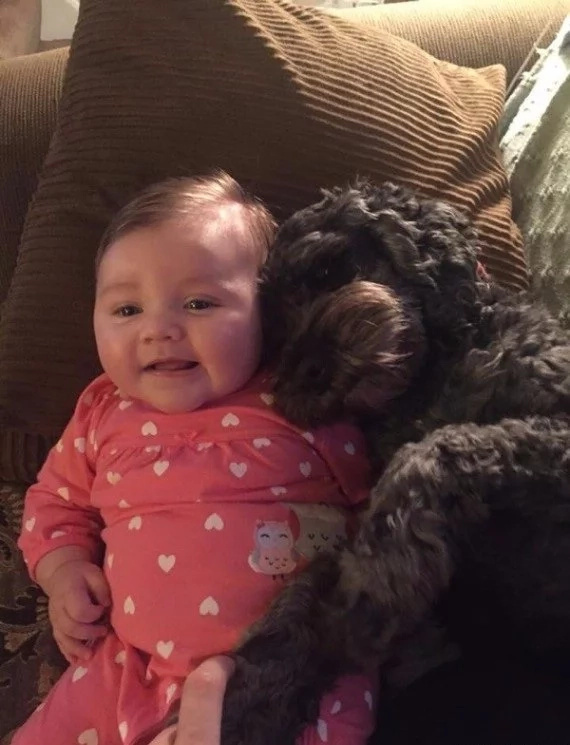 Both Poremski and Vivian sustained injuries from the event, suffering burns on her face and hands while the other only received such on her arms and side respectively.
READ ALSO: Amazing video of dog fighting a giant dinosaur robot to protect its owner will make your day!
Although Vivian's life is a reason for celebration, Poremski could not fully submit herself to festivities as she remains to grieve the loss of her 'first baby before Viv.'
"He was like my child. He followed us everywhere," Poremski said.
A GoFundMe page was set up for the pair, and has received over $42,000 donations as of writing. The help will be used for their medical expenses and to assist them on starting anew.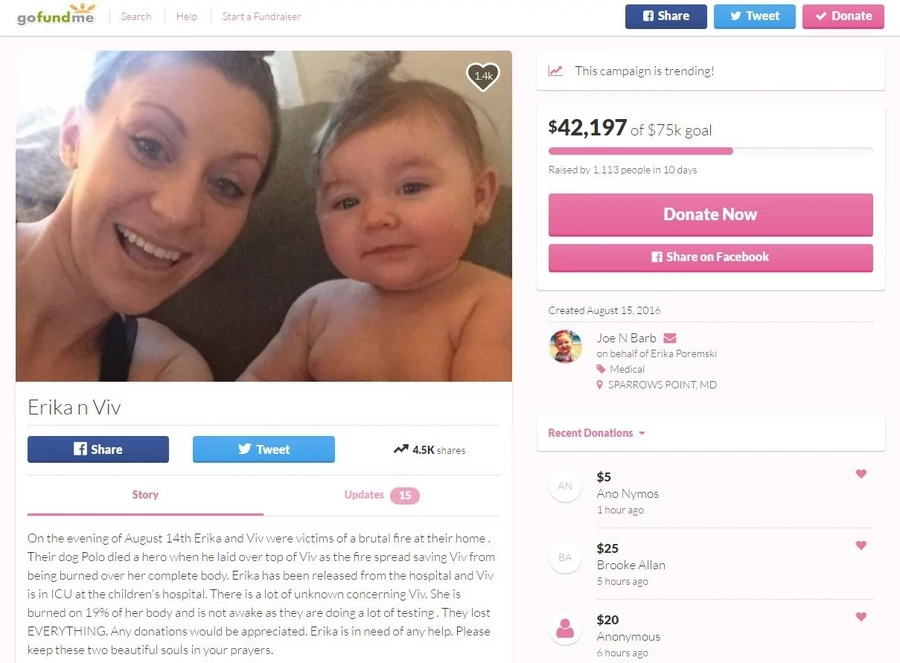 READ ALSO: This photo of a dog drowning in floodwaters will make you cry!
According to the page, Vivian was left hospitalized as 'she burned 19% of her body.' The cause of the fire has yet to be identified.
Source: Kami.com.ph