Enrique Gil is probably one of the most sought after Pinoy celebrity not only in the country but also internationally. After successful TV series that he and her love team Liza Soberano has starred in, the two started to make names even in the international scene.
People might think that Enrique is residing in a posh condominium, well, our most admired actor prefers to live with his family in their bungalow sitting in a 300-square -meter lot.
Enrique's mom, Mommy Barbara, took Yes! in a tour to their modern Asian home. Take a peek at the "King of the Gil's" humble abode.
1. Sitting area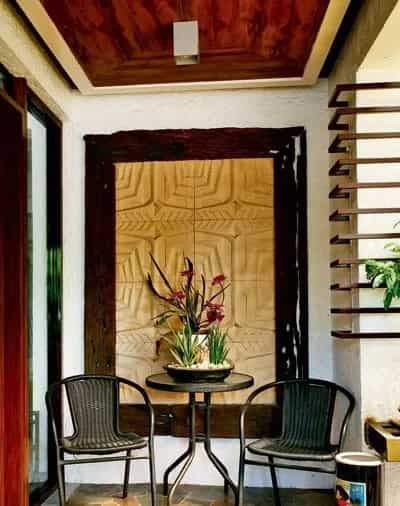 This cozy area is found near the house's main entrance. Mommy Barbara said that the wall is made up of eight sandstone tiles and the frame are old railroad tracks she got from a supplier.
READ ALSO: Here are six tips we can improve our home a la Angeline Quinto!
2. The living room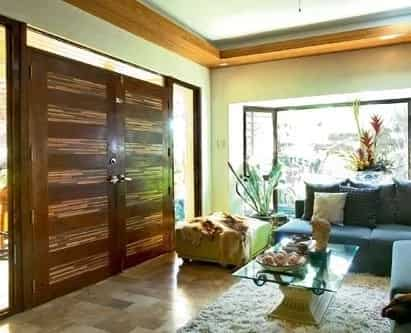 According to Mommy Barbara, the pieces found in the living room are actually not expensive. The gray sofa was bought from a local department store and a glass-top coffee table can be seen in the middle of the room.
Mommy Barbara said: "I've been decorating for years. It really doesn't have to be expensive. You just have to choose which items you think are sturdy and would last for a long time."
3. The Kitchen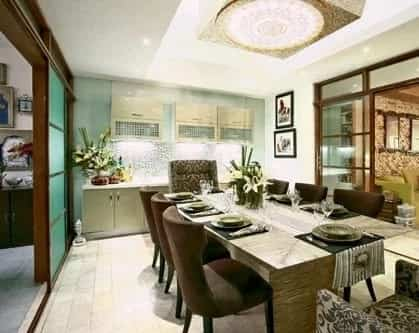 The eye-catching part of the kitchen is the backsplash with multiple hues and the overhead cabinets which, according to Mommy Barbara, come in tile sheets.
READ ALSO: Take a look on what Willie Revillame's 'House No. 3' looks like!
4. Covered Lanai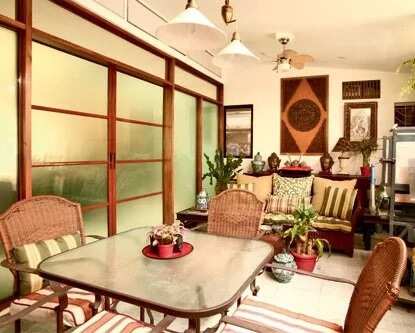 This part of the house looks really Asian because the pieces of furniture are made up of mixed woven and wooden pieces that she brought when she was still working in an airlines company.
5. Mommy Barbara's Bedroom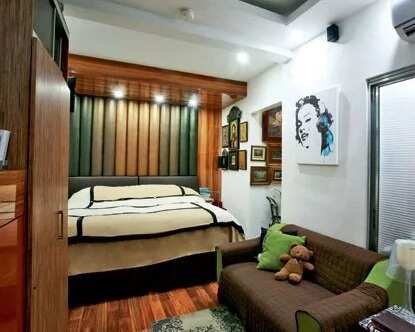 Her bedroom's ambiance is very relaxing since it is filled with earth colors. She shares the room with Andi, Enrique's sister, who is not used to sleeping by herself. The room is really simple and is perfect for a comfortable resting area.
6. Boys' Bedroom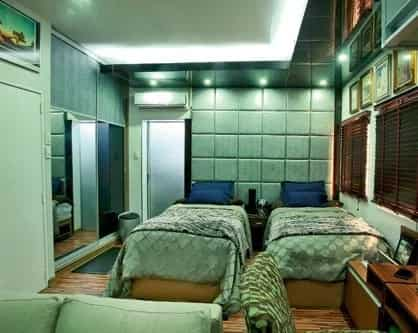 This is where Enrique ends his day after a tiring day. He shares this room with his elder brother, Javi. The room is filled with floor-to-ceiling upholstered panels that also serve as their beds' headboard.
READ ALSO: Find out what Enrique Gil tells Liza Soberano's fanboys
7. Entertainment Station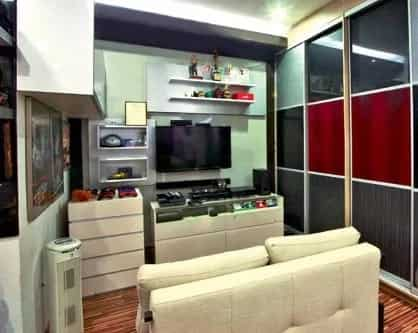 This corner is found in the boys' bedroom where it was transformed into an entertainment area. This is where the boys play Xbox and PlayStation, or even just simply watch movies.
Enrique is also a fan of horror films like his dad. Daddy collects horror movie memorabilia like posters that can be seen posted on the wall. - Kami Media
READ ALSO: It's confirmed! Liza Soberano is Enrique Gil's girlfriend!
Source: Kami.com.ph