– American policemen saved a baby covered in vomit in the backseat of his drunk mother's car
– After that, they brought him in the police station and washed him in a sink
– Now the mother faces a charge and probably might go to prison
American policemen found baby covered in vomit in the back of his drunk mother's car and washed and bathed the baby in a sink at the police station after that.
READ ALSO: Valiant coastguard revived lifeless kitten after kissing it (video)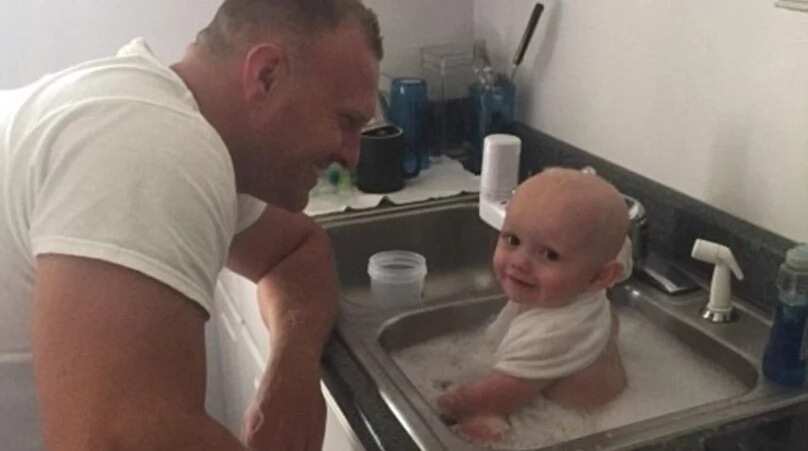 Toddler's mother was arrested for drunk driving and the baby was sitting with this valiant officers waiting for Child Protective Service to arrive and take him away.
That's what trooper B.R. Wood told the Bluefield Daily Telegraph:
"We made an arrest for DUI (driving under the influence). The one-year-old baby boy was in the backseat covered in vomit. The vehicle was disabled, so we brought the baby boy back. He was the best little baby. He had just started to nod off when Child Protective Services arrived."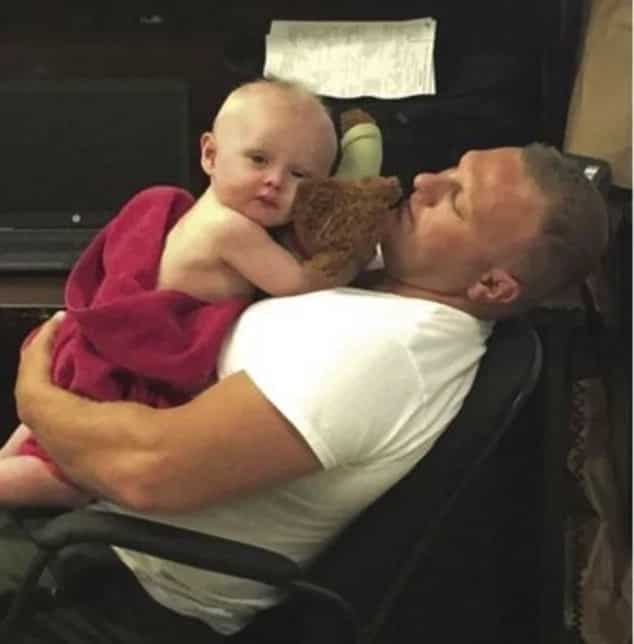 The mother faces a charge of DUI with a minor. She could go to prison for up to a year and be fined $1000.
READ ALSO: Watch priceless reaction of the giant pitbull saved by valiant police officer who had to smash in the car for it
Source: Kami.com.ph