- A video of a pregnant woman dancing to the tune of #TrumpetsChallenge has gone viral
- The video features pregnant woman exhibiting complicated dance moves which is strange for a pregnant woman
- While many netizens were entertained watching the video, many also expressed their concerns for the health of the baby and the mother
Filipinos are known for our interest in trendy dance craze. We've all been lured into watching and eventually performing dance craze like Nae-Nae, Fetty Wap, Twerk it Like Miley and many more.
Even celebrities jump in the bandwagon and dance to the tune of latest dance craze. But what makes us unique from the rest of the world, however, is our unique creativity when it comes to joining the trend.
We're not content with just doing what everybody else is doing. We are, to an extend going to do something to stand out from the rest.
READ ALSO: #CoupleGoals: Watch Drew and Iya's pre-baby shoot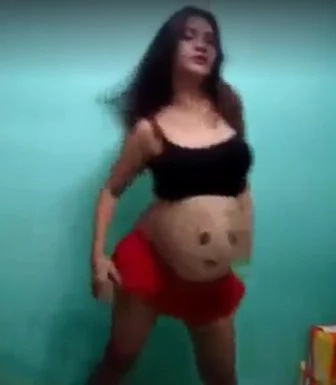 Exercising in general is good. It makes us more alert and healthy as a person. It's different however, if we're talking about pregnant women. Although scientists recommend daily exercise to pregnant women, the idea of seeing one jumping in the bandwagon of trendy dance steps will really move you.
#TrumpetsChallenge is a popular dance craze by music producer Sak Noel and recording artists Salvi at Sean Paul. The actual dance involves a complex routine and a combination of steps which resembles that of a booty shake.
That's why, seeing a pregnant woman do complicated dance steps will make you be concerned about the baby and the pregnancy altogether.
READ ALSO: VIRAL: Old woman asks help to find her son; her story will make you cry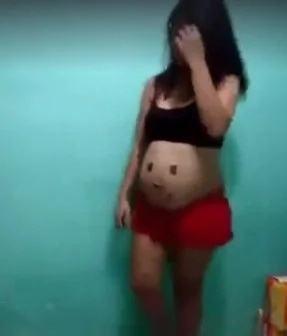 A video of a pregnant woman dancing to the tune of #TrumpetsChallenge has gone viral. The video features pregnant woman exhibiting complicated dance moves which is strange for a pregnant woman. While many netizens were entertained watching the video, many also expressed their concerns for the health of the baby and the mother.
While some came to the pregnant woman's defense saying she knows what she's doing and exercising is generally good for pregnant women echoing what doctors believe.
Watch the video and be the judge. -Kami Media 
RELATED: #NextBigStar: Video of a street kid belting an OPM classic went viral; here's why
Source: Kami.com.ph