- A crane hook that approximately weighs around one-tonne fell on a car in Malaysia that caused her untimely death
- The hook fell from over 20 storeys high that instantly kill the victim, Chin Khoon Sing
- Investigation is currently underway if the management in charge of the crane has some shortcomings
Around one-tonne crane hook fell on a car that instantly caused the death of a 23-year-old woman.
READ ALSO: Terrified passenger shares how Grab driver threatened to shoot him
The victim named as Chin Khoon Sing was driving along Jalan Raja Chulan in Malaysia around 7:15 p.m. yesterday. The hook of a crane in a construction site fell from over 20 storeys. The sheer weight of the hook killed Chin instantly.
The photos of the accident show how heavy the hook is and how fast it fell considering the damage it made on Chin's car. In physics, the heavier the object, the faster it falls and the greater its impact. The accident left some cracks on the road.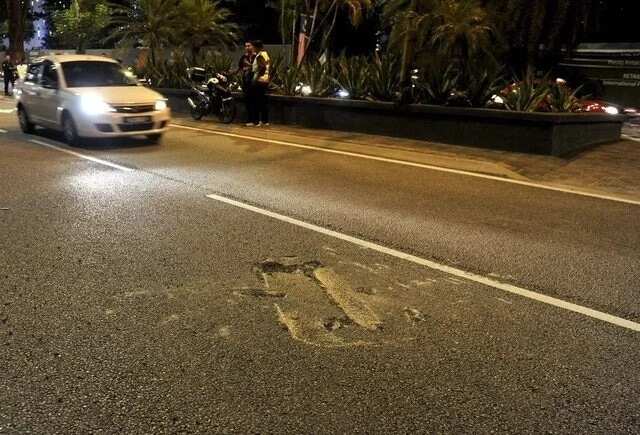 READ ALSO: Travel from Malaysia to Singapore will soon be fast and easy
Her body was sent to Hospital Kuala Lumpur for a post-mortem. According to sources, police are recording a statement from the management in charge of the crane and the cause is being investigated.
Meanwhile, the crane operator has fled after the incident. According to news portal The Star Online, DOSH director-general Datuk Mohtar Musri said the construction company and firm supplying the crane could not confirm if the operator was a local, as required by the Occupational Safety and Health Act 1994.
"We cannot locate this person. We are trying to get his details from his employer. We're not sure if he is Malaysian or whether he was trained properly to handle the crane," he said.
Family members and friends of Chin were seen entering the hospital's morgue, but did not give an interview to the media. It is a week before Chin's birthday. – Kami Media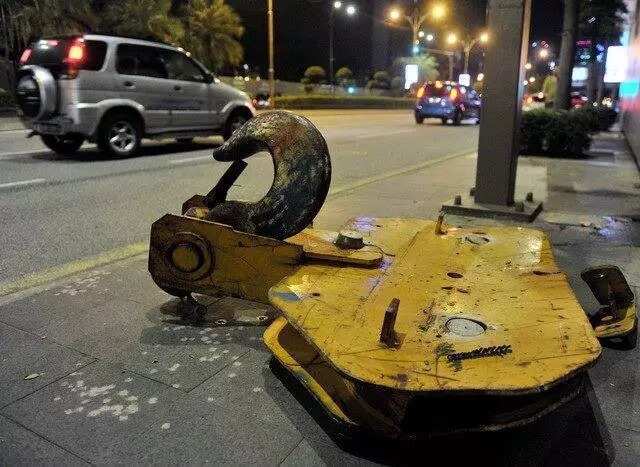 READ ALSO: Try guessing this woman's age, you wouldn't believe it!
Source: Kami.com.ph