- Following a recent spate of interest in the Libingan ng mga Bayani due to the  president's support in the burial of former President Ferdinand Marcos Sr.
- In relation to this, a lawmaker filed a bill on Thursday, August 25, calling for a change in the name of the cemetery
- Netizen answered to the call of change - this time, to the change in the name of the cemetery
Following the controversies brought about by president's desire to allow former President Ferdinand Marcos Sr.'s burial at the Heroes' Cemetery and Public Attorney's Office (PAO) chief Atty. Persida Acosta's clarification that there is a legal basis to allow it, Kabayan party-list Rep. Harry Roque filed a bill on Thursday, August 25, that aims to rename the memorial park to 'Libingan ng mga Bayani at mga Dating Pangulo'.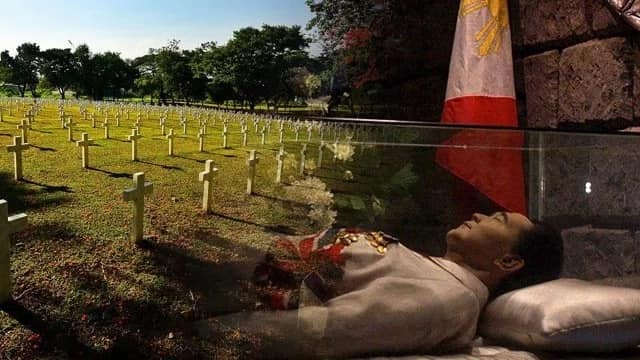 As interest on the issue rises, netizens got a kick out of coming up with probable names that would make for the interesting change.We have rounded up some of the most interesting responses for you.
Here are some of them:
In every list, there would always be the straightforward ones. Talk about calling a spade a spade.
READ ALSO:  Marcos ill-gotten wealth reach a whopping US $10 billion
Some netizens seem to be at a loss as to what to call the former president, so they came up with these.
In an apparent allusion to the former president's mistakes in the past - gleefully pointed out by the people who don't want him in the Heroes' Cemetery, some netizens thought it would be apt to say...
READ ALSO: Marcoses to Martial Law victims: Burial will not affect your right to reparation!
Some netizens probably decided not to dwell too much on the issue at the same time they decided to bring out the Filipino humor.
READ ALSO: Marcos will not be buried at the Libingan in the meantime – SC
One of the netizens couldn't decide on one, so she recommended three.
Some just can't let go of their emotions and broken heart that easy, so...
READ ALSO: Here's why Bongbong Marcos is such a sweet husband
Netizen @essa_twt, apparently can't let go of the Potter fan in her, so she recommended...
Perhaps everyone would agree with this netizen. He has always been popularly known as a dictator after all.
How about you? What do you have in mind for Libingan ng mga...?
READ ALSO: Petition to stop Marcos hero's burial increases; another appeal filed before SC